The London Fish Exchange
Data / Market Insight / News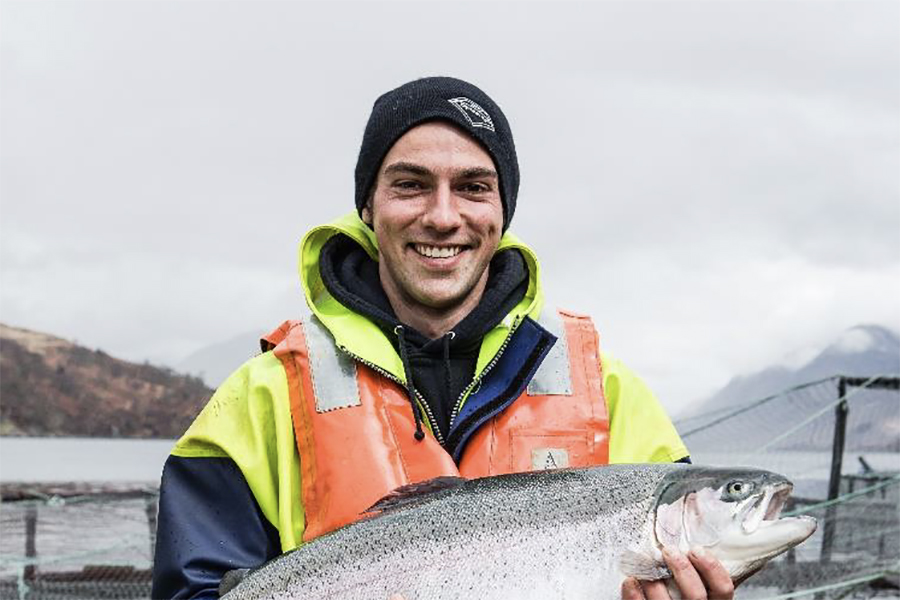 Trout farmer Dawnfresh Seafoods Ltd becomes the first Scottish company to join LFEX, the Global Electronic Seafood Market
Published: 23rd November 2020

This Article was Written by: John Ersser
---
LFEX is pleased to announce that Dawnfresh Seafoods Ltd., Scotland's largest Trout farming company, can now be accessed via the LFEX Platform.
"We are excited to be integrating the LFEX digital platform into our sales process, giving us the opportunity to reach buyers in both existing and new markets. In uncertain times it is hugely positive that we can modernise as a business and the LFEX platform will aid us in efficiently managing our orders and distribution. It's wonderful that Scottish Trout is being given the recognition that it deserves and, with the help of LFEX, can now have access to the same global marketplace as salmon. The LFEX team have been extremely supportive of our growth ambitions and we look forward to our continued collaboration." (Says Catherine Clark, International Commercial Manager at Dawnfresh Seafoods Ltd.)
Dawnfresh are one of the world leaders in fish welfare, with accreditations in Global Gap, Quality Trout UK, Code of Good practice & RSPCA. The RSPCA Trout standard was developed in conjunction with Dawnfresh and was the first new RSPCA standard in over 10 years.
"Our business is unique in that we are both farmers and added value processors. As well as working with export markets, a large part of our business is into UK retail and we provide our clients with a wide variety of added value and smoked products across multiple species. We will look to use the platform for both Trout sales and Salmon procurement." (Says Catherine Clark, International Commercial Manager at Dawnfresh Seafoods Ltd.)
Supporting and Promoting Scottish Trout
LFEX is delighted to be working with Dawnfresh as a further step in the digitalisation of aquaculture trading, and the continued expansion of the LFEX community, products and services.
The focus on Scottish Trout will allow us to support Dawnfresh to promote to existing and new buyers these wonderful quality GGAP and RSPCA certified Trout.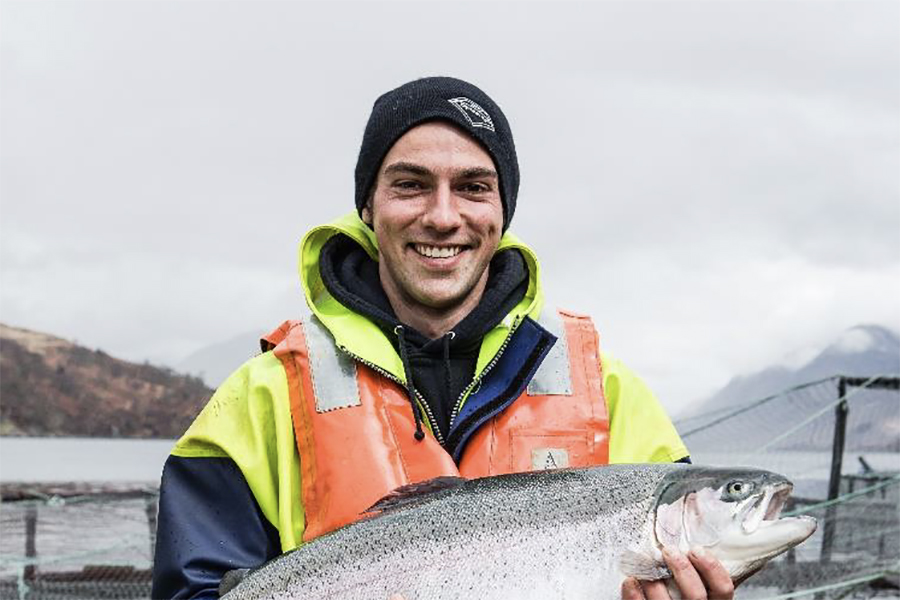 ---
More London Fish Exchange Articles...
LFEX Webtrader and MobileTrader allows users to make prices, quote, offer, negotiate and trade from their desktop or mobile phone, as well as secure chat and data services. The system offers pricing and data management tools for users, as we continue to build out functionality for users. It does away with the need for Skype chats, WhatsApp, WeChat and random emails and offers both sellers and buyers a professional, secure and independent platform to capture and manage business.
We offer producers the ability to differentiate their products and promote their brand, whilst trading securely and privately on the platform with customers globally at the click of a button. Looking to the future, producers will need to best optimise their resources and distribution, and our technology and venue is already helping businesses succeed in their digital future.
Users can register for free at /apply/registration/. We look forward to rolling out this and other products and services for the added benefit of members of the LFEX community.
Our proprietary technology allows users to instantaneously connect to LFEX using our desktop (LFEX Webtrader), and Andriod and iOS mobile (LFEX Mobiletrader), and provides the basis for our vision of the future of trading aquaculture and fisheries markets globally.
This development will support the company's objective to increase products, services and geographic reach, whilst pioneering innovation in this sector. (Catherine Clark +44(0)1698 810008).
About Dawnfresh Seafoods Ltd
Dawnfresh Seafoods Ltd is the largest farmer of Trout in the UK. A family owned business growing Superior Scottish Loch Trout, Dawnfresh have a wealth of Trout-farming specific knowledge. Some of their team have over 30 years' experience in rearing Trout and the company puts huge emphasis on in house training and development, offering 4 levels of SVQ's in aquaculture. In 2019, Dawnfresh were awarded with an Investors In People Gold accreditation.
The company pride themselves on the passion of their people and importance that they collectively place on ensuring that every Trout is raised to the same, high welfare standards. Their family business culture fosters an unparalleled level of care and passion for what they do, always striving to be innovators.
Dawnfresh farm Trout in both salt and fresh water in rural Scotland. Their largest site at Loch Etive is set amongst unparalleled natural beauty and Scotland boast's some of the highest water quality in the world.
Dawnfresh's Superior Scottish Loch Trout swim in low density pens – a maximum of 98.5% water to 1.5% fish – and have plenty of room to grow. Dawnfresh Trout are fit and healthy, swimming against a cold, fast-flowing current which builds a robust muscle structure. (Catherine Clark +44(0)1698 810008).
About London Fish Exchange (LFEX)
Based in London and independent, LFEX Trading Platform was released to a number of counterparties at the start of 2020 and trading has commenced in European farmed Atlantic Salmon, with consistent and growing volumes flowing through the platform.
Our core team have been at the forefront of the evolution of electronic trading in financial markets, having managed the rollout of the first real-time electronic equities platform in Europe in 1996 and the world's first real-time internet based FX platform in 1998.
We are building out connectivity, distribution, infrastructure and species in-line with our vision to become the standard for sourcing products, prices and transactions in this market, and adding value through data and services and as technology partner to participants in this global industry.
We look forward to engaging and working with the industry as we rollout additional species and products on the platform. The latest version (V4.0) of our proprietary technology supports the company's objective to increase products, services and geographic reach, whilst pioneering innovation in this sector. (John Ersser +44 (0)203 1266 757).
---
More London Fish Exchange Articles...