The London Fish Exchange
Data / Market Insight / News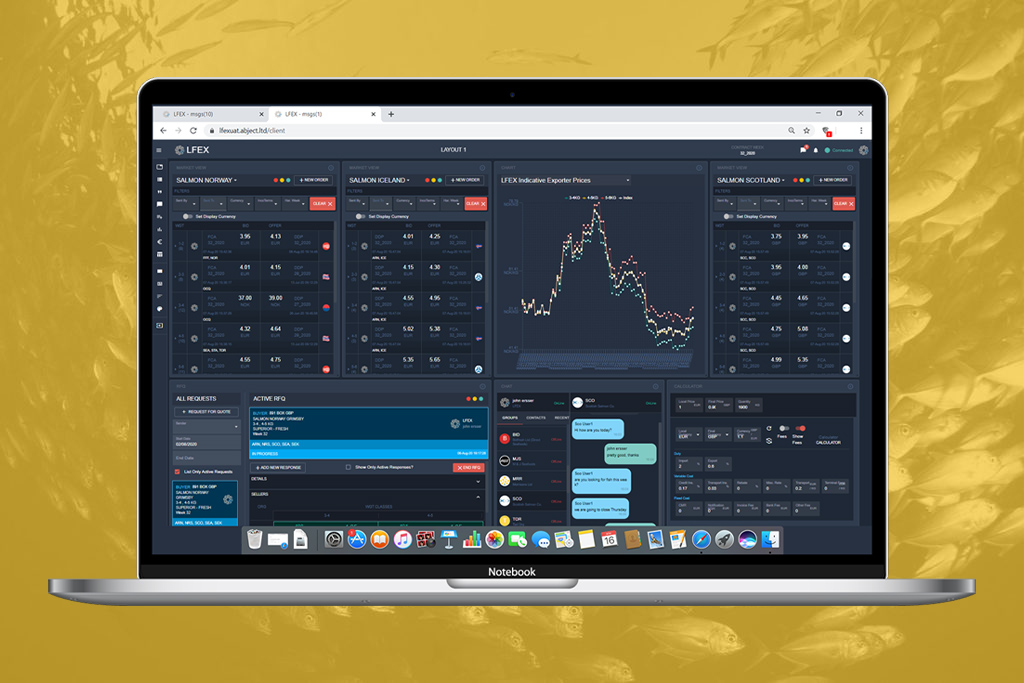 LFEX, the Global Electronic Seafood Market, announces the launch of V4.0 of the leading technology Aquaculture Trading platform
Published: 6th November 2020

This Article was Written by: John Ersser
---
LFEX is pleased to announce the release of Version 4.0 of the company's market leading technology platform over the weekend 7th / 8th November 2020.
About this Release
LFEX has invested further in the development of its backend systems and infrastructure and successfully rolled this out to users. The latest development has provided LFEX with the opportunity to significantly build on the existing capabilities of the current system.
Importantly we have substantially increased the scalability in the core platform allowing us to handle very large numbers of unique users connected concurrently. The system supports higher user numbers, higher system through put in terms of price updates, orders and trade volumes. Specifically, this also facilitates product expansion and the ability to add more markets more quickly to the platform.
Our proprietary technology allows users to instantaneously connect to LFEX using our desktop (LFEX Webtrader), and Andriod and Apple mobile (LFEX Mobiletrader), and provides the basis for our vision of the future of trading aquaculture and fisheries markets globally.
This development will support the company's objective to increase products, services and geographic reach, whilst pioneering innovation in this sector.
Please contact LFEX for further information on this latest development.
Should Users have any questions or queries on this release or any other matter, please contact support@lfexchange.com.
In these current days of COVID-19 restrictions, we will continue to provide remote on-line demonstrations, training and support of the LFEX platform to users as required.
We wish all users and their families and colleagues well and to stay safe in these difficult times.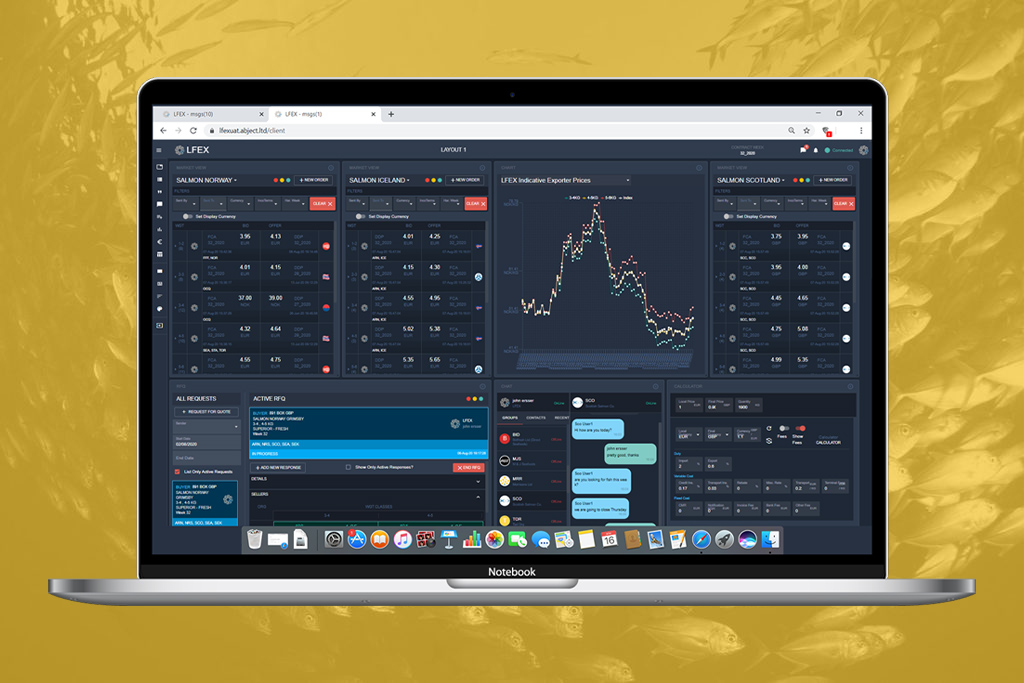 ---
More London Fish Exchange Articles...
---
More London Fish Exchange Articles...