The London Fish Exchange
Data / Market Insight / News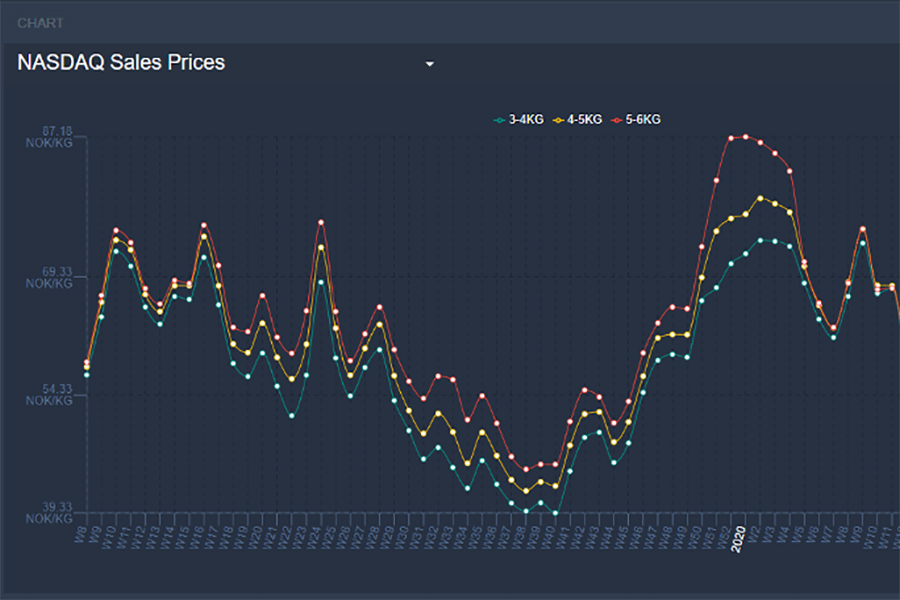 LFEX, the Global Electronic Seafood Market, Announces Release of the NASDAQ Salmon Index on the LFEX WebTrader system
Published: 14th June 2020

This Article was Written by: Tommy Pettersson - The London Fish Exchange
---
NASDAQ Salmon Index pricing has been added to LFEX charting services.
The NASDAQ Salmon Index (NQSALMON) is the weighted average of weekly reported sales prices and corresponding volumes in fresh Atlantic Superior Salmon, head on gutted (HOG), reported to Nasdaq Copenhagen, BMR Administrator by a panel of Norwegian salmon exporters and salmon producers with an export licence. The panel is representative for the total export out of Norway.
The Index is published every Wednesday on the week following. Therefore, the Index for week 20 will be published in week 21 and published on our charts shortly thereafter.
The NASDAQ Index is a benchmark used for contracts, and as part of the settlement price for the Fish Pool futures contract and is widely followed by the industry. It is therefore a useful historical reference for industry followers and participants.
About London Fish Exchange (LFEX)
Based in London and independent, LFEX Trading Platform has been released to a number of counterparties and trading has commenced in Atlantic Salmon.
Our core team have been at the forefront of the evolution of electronic trading in financial markets, having managed the rollout of the first real-time electronic equities platform in Europe in 1996 and the world's first real-time internet based FX platform in 1998.
LFEX is supported by a range of companies through investment, support and services including exporters, processors, farmers, leading industry news providers, currency and payments, technology partners, financial brokerage firms as well as legal, infrastructure and operational partners and logistics companies, and a global network of relationships stretching from the US, Europe and Asia.
We welcome global participants in the European farmed Atlantic Salmon market to register with us and start trading. In addition, we welcome fish and crustacean farmers, exporters, producers, fisheries, processors, buyers and related market participants and other interested parties to register with us.
We look forward to engaging and working with you as we rollout additional species and products on the platform.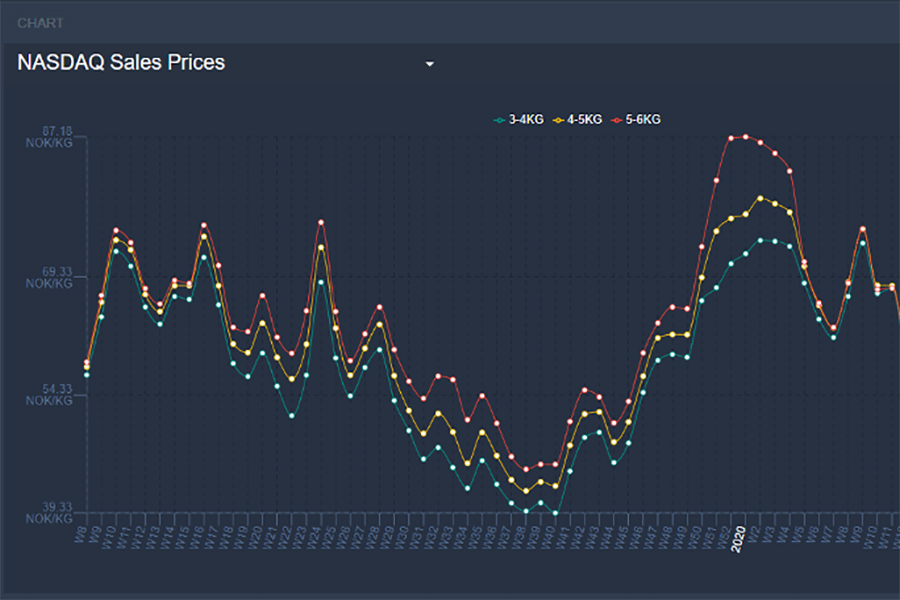 ---
More London Fish Exchange Articles...
---
More London Fish Exchange Articles...