The London Fish Exchange
Data / Market Insight / News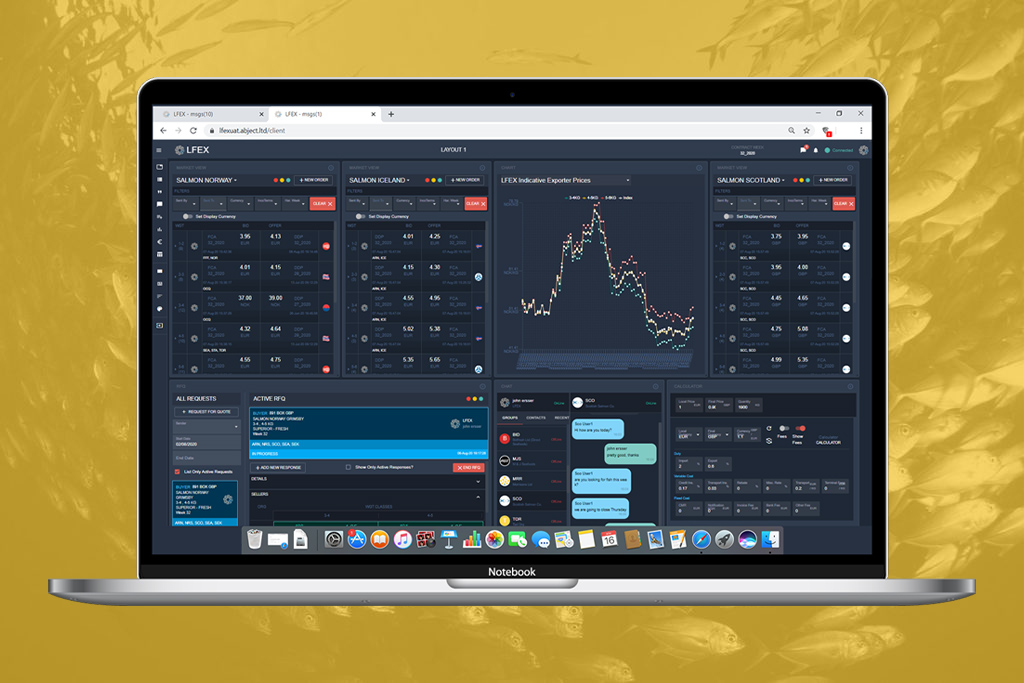 LFEX is delighted to announce the launch of LFEX v3.5 on Apple iPad devises and new charting
Published: 4th July 2020

This Article was Written by: John Ersser
---
LFEX is delighted to announce the release of access to LFEX services on Apple iPad devises. The iPad service has been designed, built and configured by LFEX following on from user feedback operating on the latest v3.5 of the LFEX trading platform (released 7th June 2020).
The new fully approved service is available from the Apple Store, and users can find the new APP by searching for 'LFEX Mobile'. Users can then install the App in the normal way. To access the platform users can conveniently login with their existing (LFEX WebTrader password) Username and Password.
In line with the recent Andriod and iPhone releases on the LFEX platform, the new iPad service is fully functional and feature rich. It follows the existing design principles, features and functionality of the existingv3.5 LFEX WebTrader, bringing both familiarity and also ease of use. It is also very fast.
The latest iPad solution allows users who prefer Apple technology to access services on a larger device (compared to an iPhone), whilst still retaining the portability of a tablet. It also offers a larger screen area and greater visibility of information which some users require.
The iPad solution offers the same features and functionality of the mobile services, again meaning users can leave their desks and know that they can still connected to their customers or counterparties, can carry on secure chat, access or publish prices or orders, or execute trades. All activity is simultaneously available on the LFEX WebTrader / LFEX MobileTrader the next time they login. Whether at lunch, travelling or at home in the evening the LFEX iPad solution keeps users completely up to date with their business.
Management can also access the platform, monitor prices, orders and trades for their own organisation day and night. Whether tracking offers, following Asian business first thing, or US business at night (depending on your time zone), or entering orders in Asia for European or US counterparties, information is available live on you iPad 24 x 7.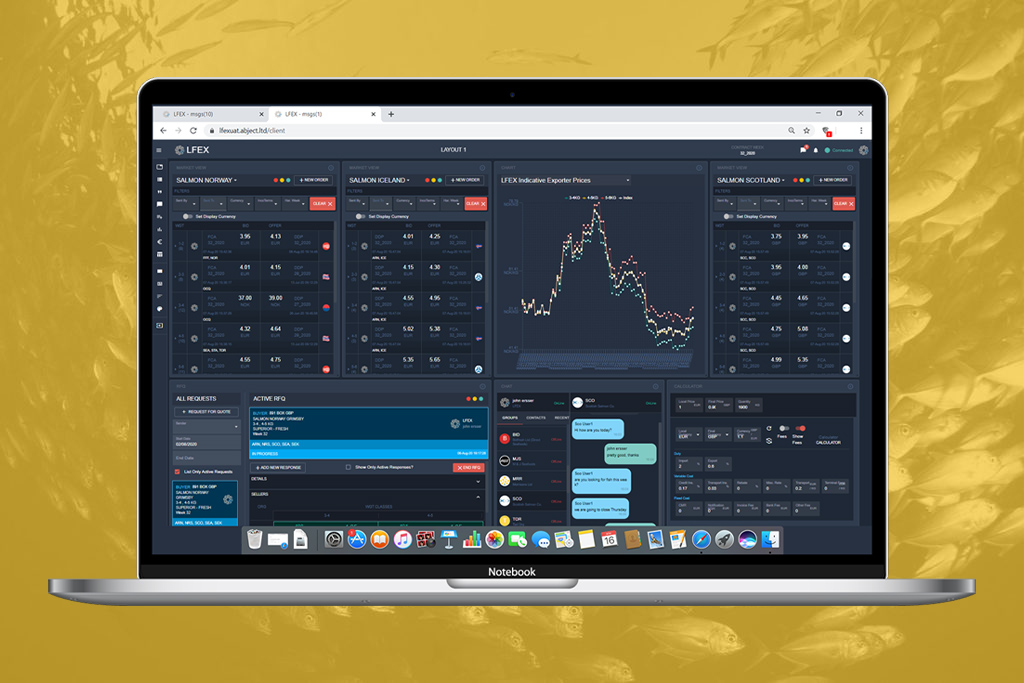 ---
More London Fish Exchange Articles...
As part of our commitment to be the pre-eminent and leading technology platform in this industry, providing accessibility for all users is key, and the latest iPad service with LFEX's features and functionality is a world first for this industry. We are very proud of the work and development that has gone into making this new service a reality.
As part of this release we have included the LFEX Indicative Index and LFEX Indicative Exporters Prices charts on LFEX MobileTrader and LFEX iPad.
The LFEX MobileTrader is free to access for registered users of LFEX, and we look forward to rolling out this service for the added benefit of members of the LFEX community.
About London Fish Exchange (LFEX)
Based in London and independent, LFEX Trading Platform has been released to a number of counterparties and trading has commenced in Atlantic Salmon.
Our core team have been at the forefront of the evolution of electronic trading in financial markets, having managed the rollout of the first real-time electronic equities platform in Europe in 1996 and the world's first real-time internet based FX platform in 1998.
LFEX is supported by a range of companies through investment, support and services including exporters, processors, farmers, leading industry news providers, currency and payments, technology partners, financial brokerage firms as well as legal, infrastructure and operational partners and logistics companies, and a global network of relationships stretching from the US, Europe and Asia.
We welcome global participants in the European farmed Atlantic Salmon market to register with us and start trading. In addition, we welcome fish and crustacean farmers, exporters, producers, fisheries, processors, buyers and related market participants and other interested parties to register with us.
We look forward to engaging and working with you as we rollout additional species and products on the platform.
---
More London Fish Exchange Articles...