The London Fish Exchange
Data / Market Insight / News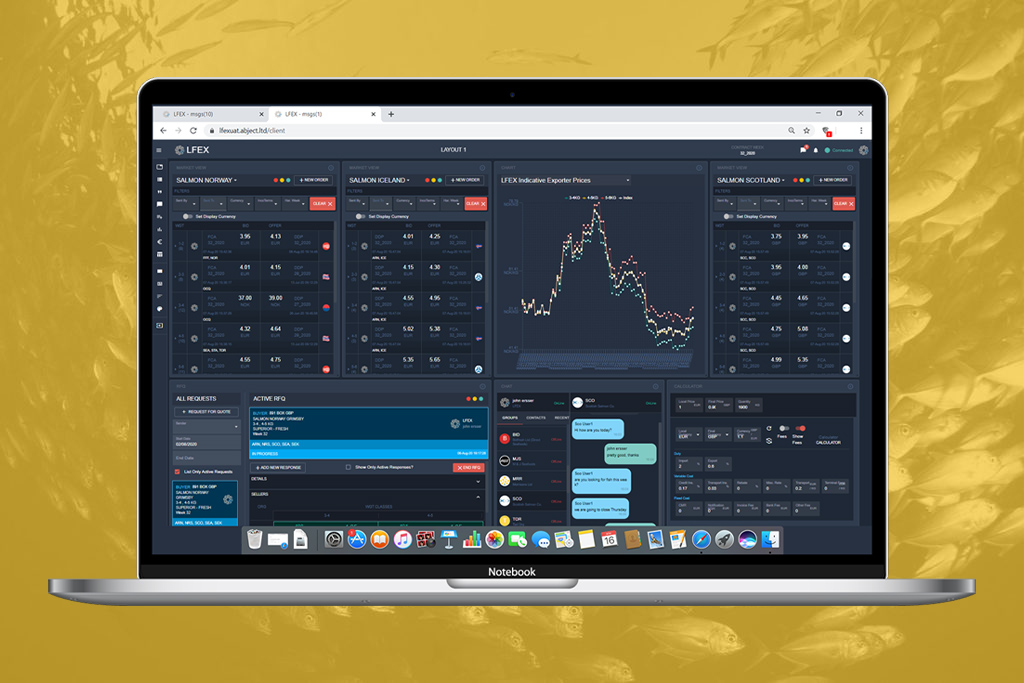 LFEX, the Global Electronic Seafood Market, announces the launch of Fresh and Frozen Salmon and Trout Contracts and ancillary data
Published: 21st February 2021

This Article was Written by: John Ersser
---
Based on active user feed back, LFEX is pleased to announce the release of Version 4.1 'Contracts' of the company's market leading technology platform, providing additional functionality and features for users. Launched weekend 20th/21st February 2021.
What are contracts?
The further enhancement and development of the LFEX platform has meant that we are able to now launch physical (forward) contracts on the platform, as well as additional supporting functionality for the benefit of users.
Buyers can now request Salmon or Trout contracts from Norway, Iceland, Scotland and Faroe, up to 18+ months in duration. The system allows users to configure their exact product specifications as well as delivery days / dates / points and volumes with infinite variability.
We know that the process of manually handling and managing contracts is time consuming and laborious with potential risk of errors especially on complex contracts. The system takes the heavy lifting out of this process during the sales negotiation, at transaction and post trade. It is an excellent example of technology taking complexity and simplifying the process for the benefit of users.
All transaction are immediately available in the LFEX blotters, for searching / sorting and managing your data and downloadable/ exportable into third party systems for logistics and planning users.
Why Contracts?
Many buyers and sellers engage in contracts for long or short fixed terms, securing deliveries and pricing to help manage volatility in their business, secure orders, win back-to-back orders or for risk management. On average around 30% – 35% of the salmon market is sold on contract. Helping our members to negotiate, trade and manage, and then administer the residual contract is therefore highly beneficial for users.
Fresh / Frozen /Spot or Contract?
In addition to contracts in this release we have also implemented the choice of fresh or frozen products based on feedback from users. Whether it is a demand for fresh, frozen or frozen inventory, spot or contract, buyers can now access these securely on the LFEX platform.
Our proprietary technology allows users to instantaneously connect to LFEX using our desktop (LFEX Webtrader), and Andriod and iOS mobile (LFEX Mobiletrader).
This development supports the company's objective to increase products, services and geographic reach, pioneering innovation in this sector, and giving industry access to this type of technology for the first time.
Please contact LFEX for further information on this latest development.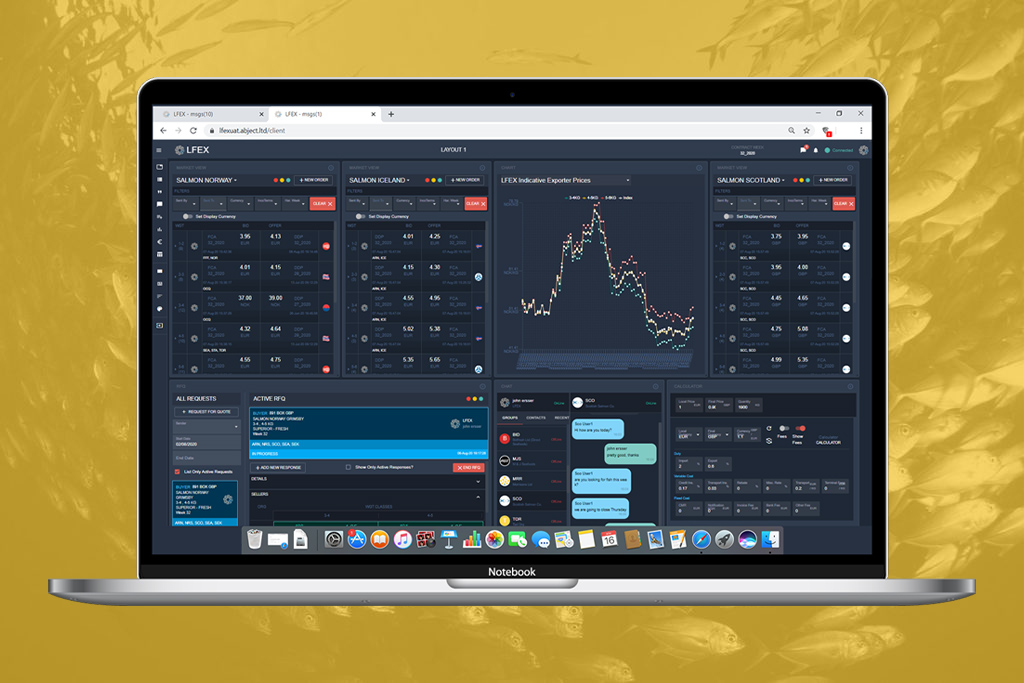 ---
More London Fish Exchange Articles...
---
More London Fish Exchange Articles...