The London Fish Exchange
Data / Market Insight / News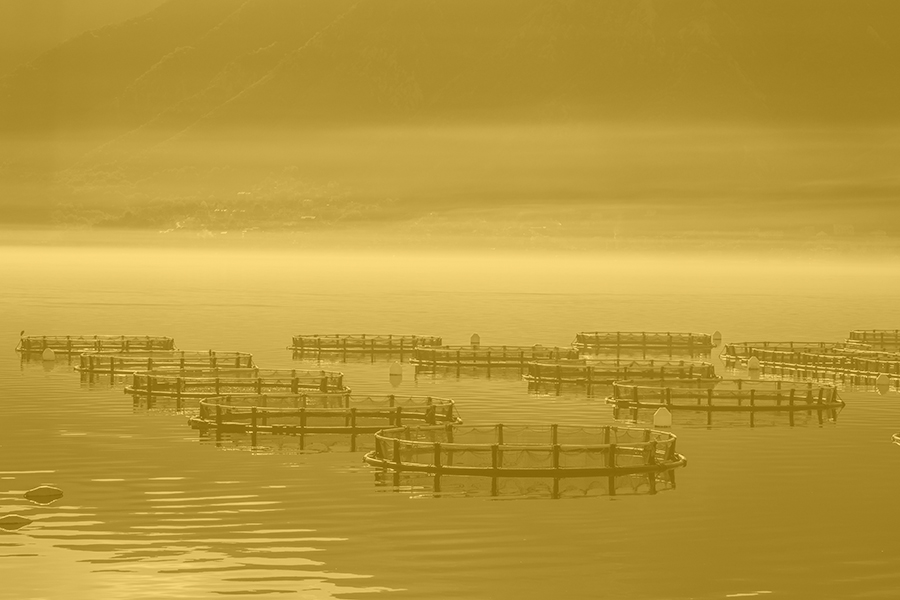 Seaborn sees London Fish Exchange as Salmon sales driver; founders eye move into other species
Published: 3rd September 2019

This Article was Written by: John Ersser
---
Other species could soon follow salmon onto the London Fish Exchange (LFEX), a buyer-meets-supplier platform (www.lfexchange.com) founded by two business veterans from outside the seafood sector which is soon to launch.
The seafood industry is ready for LFEX, with the size of the farmed salmon sector making it the natural starting point, John Ersser and Tommy Pettersson, the founders of LFEX, told Undercurrent News. Seaborn, one of Norway's largest salmon exporters, is planning on using the site after its launch and sees LFEX as a driver of sales growth. Shrimp, seabass and seabream could be next, they said.
"We have got a multimillion-dollar technology platform and the industry is now ready for this, given the feedback we have received, from pricing transparency, sourcing, distribution and environmental considerations," said Pettersson, previously a senior executive in the finance industry.
The "industry partners" the company is working with also stand it in good stead, said Ersser, who was formerly a senior executive with CMC Markets, a provider of online trading services.
Seaborn, which is backed by several smaller farmers, is involved in the rollout of LFEX, but is not an investor. A European salmon processor is also on board, but Ersser declined to reveal its name.
Frank Yri, CEO of Seaborn, said he sees demand for a platform like LFEX from his customers and not only for salmon.
"We are happy with the number of customers, existing and new, looking for a platform like this. It's time for it, not only for fresh salmon, but also value-added products and other species as well" Yri told Undercurrent.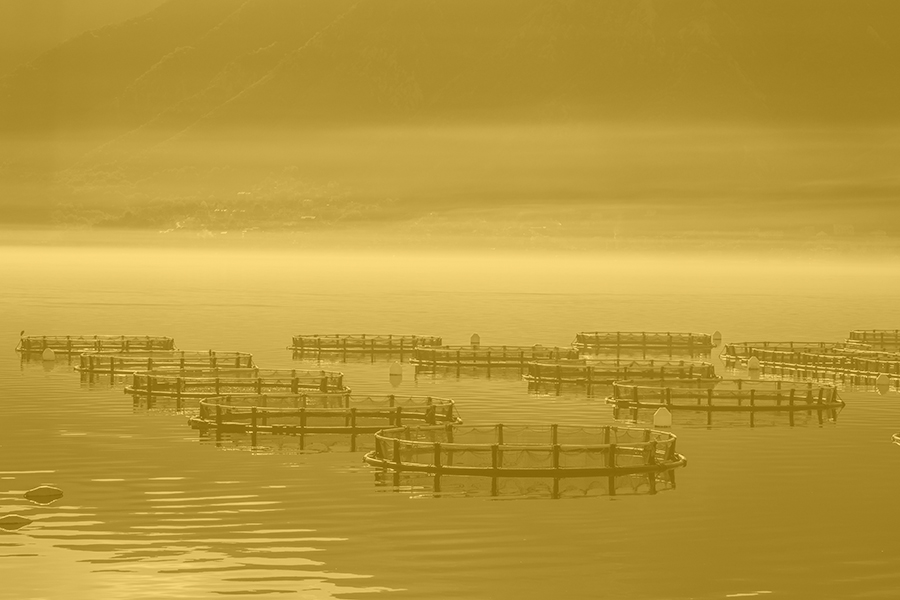 ---
More London Fish Exchange Articles...
"Many customers buy a wide range of products. Using this platform, they can simplify their work just buying all the species they need at one place. I really think this might be a game-changer. There have been many ideas about this sort of platform. Then, someone has finally come out and launched one. I see it as an opening to serve and get more customers worldwide," Yri said.
The demand from the market is there, "customers are ready", said Yri, who oversees the export of over 85,000 metric tons of salmon and trout from Norway every year to 60 countries
"The potential is huge. I can see us allocating maybe 10-20% of our volumes quite quickly if it works well. Also, we are aiming to sell over 100,000t in the coming years, so 8,000-10,000t should be enough to test the platform," Yri told Undercurrent.
This growth in Seaborn will come from adding new farmers, more fish from business partners and from its existing farmer shareholders and an increase in production. The growth will come from salmon outside Norway also, he said.
Then, LFEX provides a new outlet to get this additional volume into the market.
"Testing out a new platform where buyers meet suppliers might take us another step forward developing the company in the right direction. If this is how our customers want to purchase their fish and species in the future, then we have to be there as well," he said.
"It's interesting to support a new platform where buyers meet suppliers for making agreements and selling fish on a larger scale. At the same time, it gives us a good opportunity, as we have been involved from the beginning, to see how it works," Yri said.
Using LFEX could also give more market insight for users. "As it will go out to more customers world-wide we will also get more market information. We have the possibility to obtain more market information faster and wider than we do today, as it will reach out to more customers and you can manage them in one go. it's a good network to use, not only for selling the fish, but for having different information," said Yri.
"You can get feedback and prices back from customers worldwide, at the market price at that time. The markets move so fast; they are so dynamic; we might see the swings faster than we do now. We will be more hands-on which will give Seaborn more competitive advantages as well," he said.
"The customers are asking for it, in order to have a more secure business, rather than a market situation where prices can move so much in a week. We have had too many swings up and down, which is harder for our customers to understand, which is damaging to building up a good and long-term business," he said.
Getting the commitment from the supply side is necessary for LFEX's success, said Ersser and Pettersson. As Seaborn is owned by a group of farmers — including Steinvik Fiskefarm, Osland, Tombre, E. Karstensen Fiskeoppdrett, Flokenes Fiskefarm and Mortenlaks, to name a few — the company can help with this, said Yri.
Salmon just the start
LFEX founders Ersser and Pettersson also gave Undercurrent insight into how the platform works and what they have planned for it.
"Before we introduced similar products for the equity markets or derivative markets, it was a similar situation; people were using note pads and telephones. Salmon is in the same place. They're using email; they're using Skype, we have people writing stuff on post-it notes which is really inefficient and sometimes a bit dangerous. But using the platform there is a clear and auditable record for all parties, which can be interfaced or downloaded into local systems facilitating much greater efficiency, and one true source for the data," said Ersser.
"The platform will have surveillance to monitor business activity on it which would be able to identify any irregularities, but generally, markets will self-regulate in a competing environment," said Pettersson.
"Initially, we're targeting salmon sell-side exporters/farmer and the global buy-side community, but we are also looking at going further downstream in the future, dealing with more finished products, as well as of course more species," Pettersson told Undercurrent. "We intend to add new species. For example, we have a reasonably good idea of what the prawn [shrimp] market looks like and it's very fragmented. Likewise with seabass and seabream. You can bring it all together in one place."
Different species have different dynamics, but the platform can be used to support them all, said Ersser.
"I think the salmon market is more of a sellers' market, whereas seabass is a buyers' market. Different markets have different pressures, and for us, it's trying to provide discovery and transparency that works in the industry and supports everybody. So we're not for one side or the other, we want to serve the whole market, and operate independently, as the secure and trusted source, which gives confidence to participants on the platform."
Ersser and Pettersson also plan to add processed products to the platform, to get Chilean salmon producers using the system. "We know the Chilean market operates in this way and to add this is not a problem, we have the specifications already," Ersser said.
"People don't necessarily want an anonymous trading platform, because of quality, provenance and credit issues. We're very confident that we've got a great platform. What we want to do is give people pricing, which they haven't got now, and the ability to trade. And then it's about how they want to see the pricing and how they want to trade and we offer real flexibility," said Ersser.
People don't necessarily want to put out firm prices up front especially when they don't know where the price is – so it's about price discovery. From the exporter and farmer side, they don't know where the prices either. There's currently no mechanism to achieve this, but pricing volatility is increasing making it harder to manage these businesses. We know we can implement the technology in a way that supports this it will improve business for everyone. " he told Undercurrent.
The system will also "optimize efficiencies" for the exporting side in terms of their operations, said Pettersson.
"Maybe an exporter has an excess of 2/3-kilogram fish they weren't expecting in their prognosis; they can present that to 500 customers in one second and price it how they want. And then on the other side for example, a buyer who is short can put out an RFQ [request for quote]. However, you feel comfortable getting or selling the product, we can fit the platform to that. It offers a customizable user experience," said Ersser.
"For the buyers, it's going to give them pricing discovery and transparency, efficient execution and order management, news, research and connection to the market. So for those guys, it's a brilliant thing and there's nothing like it. For the sell side, who have a lot more business and more moving parts to manage, it's about how you manage that supply, the inventory available, and the professional support and servicing of the customers. There is also the choice to do RFQs, as well as a secure chat function, augmenting and supporting the way they do business and the customer experience," he said.
"We're not turning up and saying the whole world is going digital and here is a website. We're taking it very differently and getting buy-in and feedback from the industry on what they want, how they operate," Ersser told Undercurrent.
Seaborn will be kicking off the rollout program of the platform, along with the unnamed processor and other selected buyers, Ersser confirmed.
Ersser and Pettersson are also putting together an industry advisory board for the company. Piotr Wingaard, a former Fish Pool executive who is now the head of business development with Biomega, the Norwegian fish by-products processing company owned by US-based private equity AMERRA Capital Management, is on the advisory board.
---
More London Fish Exchange Articles...