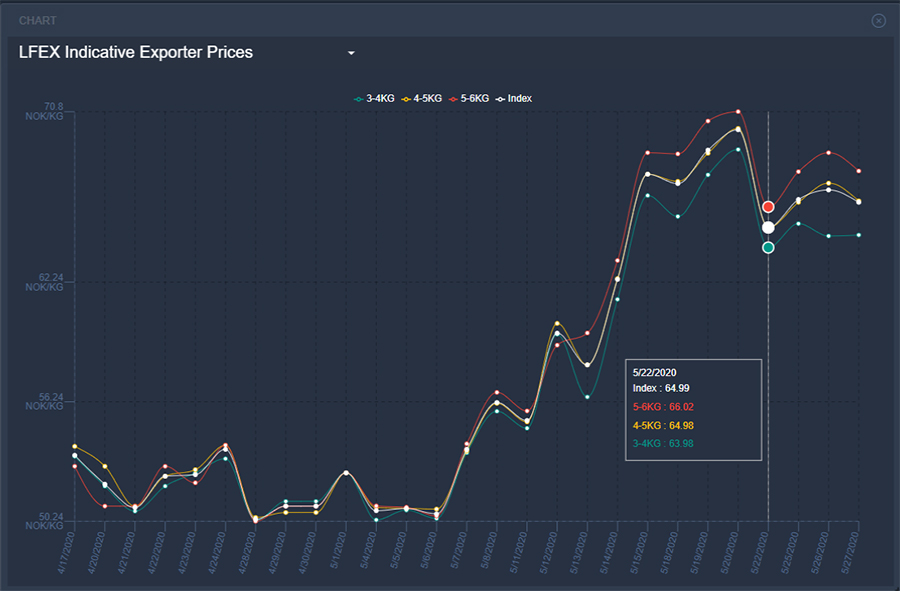 LFEX Indicative Price Index
---
The LFEX Indicative Price Index is a weighted index of LFEX Indicative Prices for 3 – 6 KG weight classes.
Indicative prices are sourced from a number of Norwegian exporters on the platform, which are then used to calculate average market prices which form the basis of the index.
The LFEX indicative index is based on 'offer' price indications from exporters and provided on a best efforts basis for information purposes. LFEX reserves the right to amend the basis of calculation and contributors. Interested parties should contact LFEX to register to become a member or enquire here for more information.
LFEX Indicative Prices & Indicative Price Index
The index is published daily based on receipt of indicative market pricing.
Users are not permitted to republish or redistribute LFEX prices.