The London Fish Exchange
Data / Market Insight / News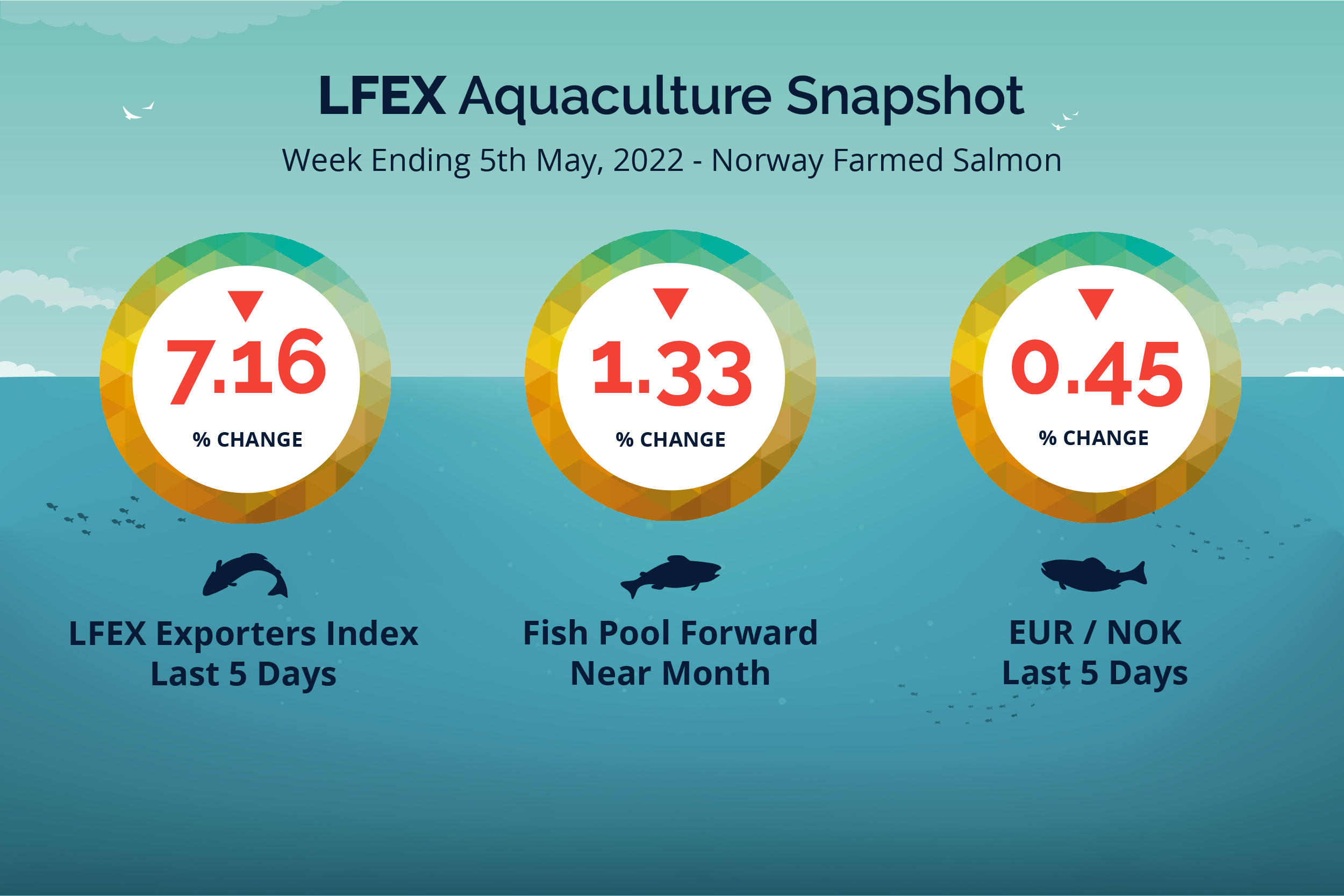 LFEX European Aquaculture Snapshot to 5th May, 2022
Published: 6th May 2022

This Article was Written by: John Ersser
---
An interesting week in which prices ended up lower. The LFEX Norwegian Exporters index week 18 was down -7.16%, -9.20 NOK to stand at 119.23 NOK FCA Oslo Week ending Thursday vs previous Thursday.
The NOK remained pretty flat was little changed at 9.85 to the Euro over the period Thursday to Thursday -0.04 or 0.45% weaker. The Fish Pool future May lost -1.5 NOK to 111.00, -1.33% over the same period.
Week 18 broke the continuous record braking climbing trend that we have seen, settling back to 119.3 on Thursday. However, this wasn't obvious at the start of the week as prices again climbed, opening at 129.52 NOK, +1.02 or 0.79% versus the previous Thursdays close, and prices pretty much stayed at these indicated levels through to Wednesday, only jumping down on the Thursday (5th) to show the full week drop. Less production grade fish and more smaller fish available means that there is available inventory. There is a sense of a slow market and that a lot of fish has yet to be sold for next week.
David Nye's analysis for a Technical viewpoint will be published on Monday.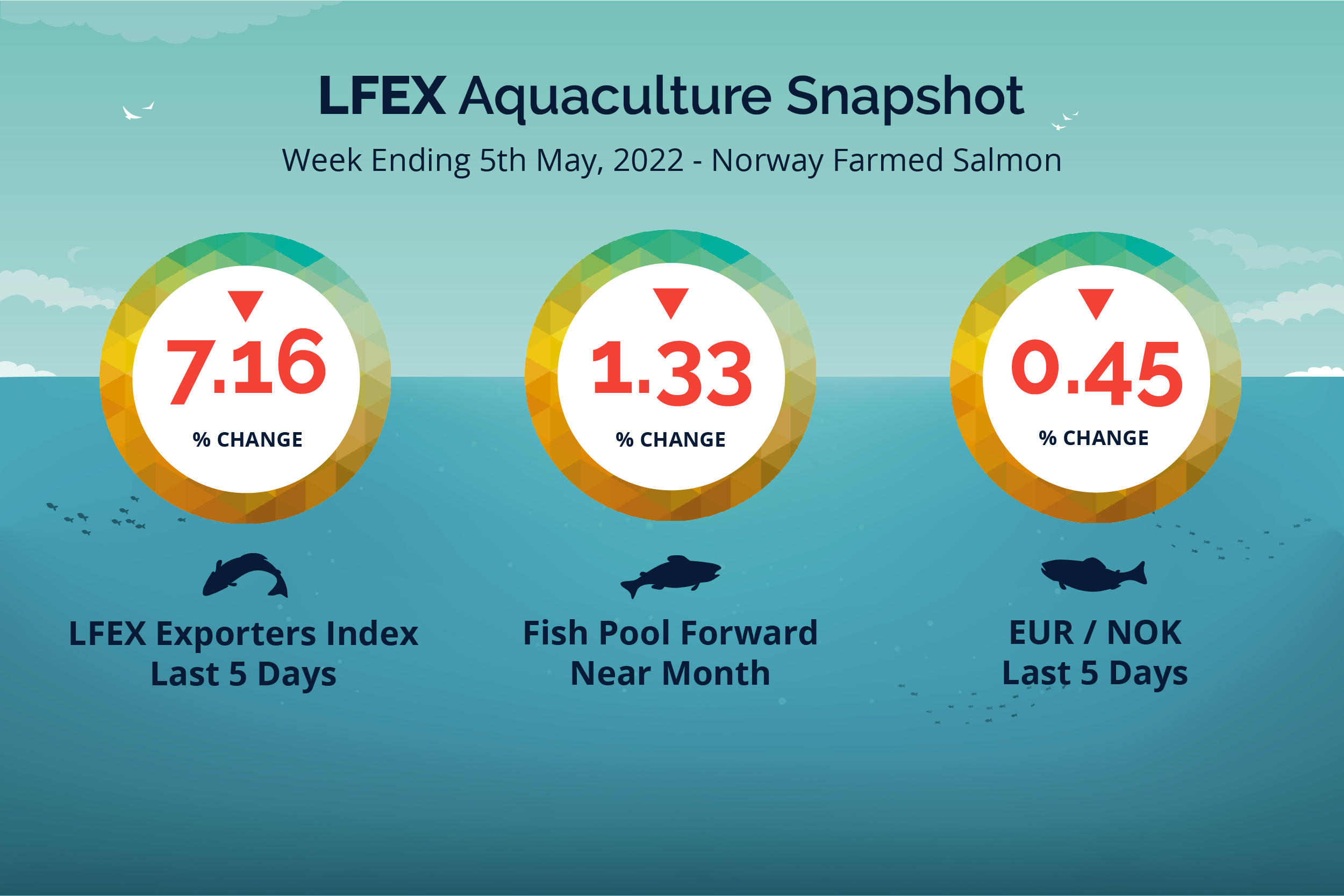 Market Data (Click Each to Expand)
| | | | |
| --- | --- | --- | --- |
| LFEX Prices | FX Rates | LFEX Indicative Exporter Prices (4 Week) | EUR / NOK FX Rate (4 Week) |
Did You Know?
Our system is a global platform designed for companies to migrate their business and relationships onto, to help support and manage business electronically going forwards.
This means for sellers with a global business we provide for real-time access, visibility and management of business in Norway, Scotland and Chile for example. For buyers it enables access to various markets in one place, allowing sourcing, connectivity, pricing comparisons and optimisation of their purchasing process.
FAQ's
Q. I track your index but it isn't always the same as NASDAQ, why is that?
A. The LFEX Exporters index is just that, it provides the exporters view of the market each day. The use and purpose of the index is to provide on the LFEX platform daily indicative prices to help users identify the intra-week pricing, movements and volatility. This week was a good example where prices dropped off on the last day, and therefore may be a good indicator for where prices are heading this week. NASDAQ is a look back at traded prices. The LFEX index also captures historical daily movements and is useful for technical analysis having more data points.