The London Fish Exchange
Data / Market Insight / News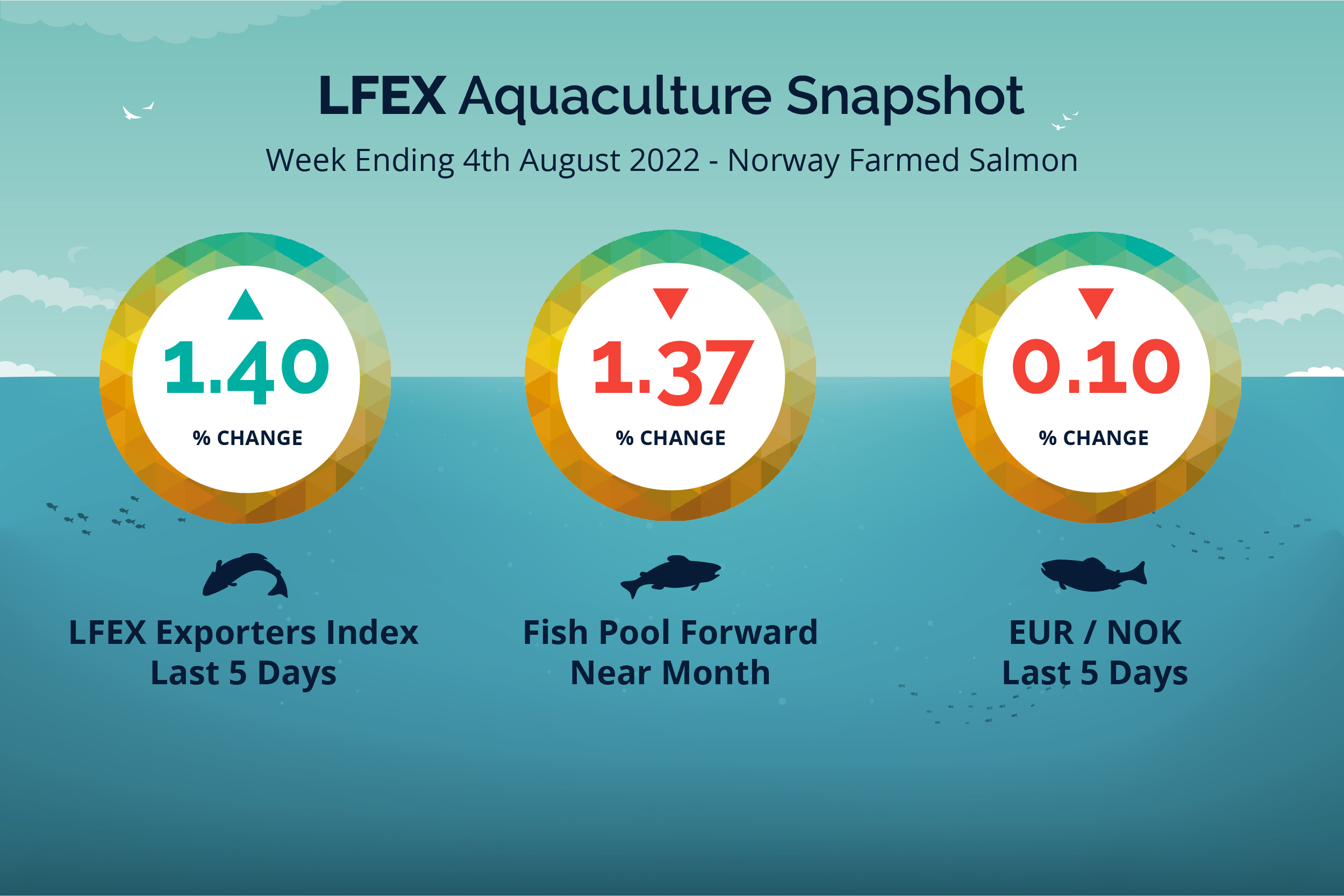 LFEX European Aquaculture Snapshot to 4th August, 2022
Published: 5th August 2022

This Article was Written by: John Ersser
---
The LFEX Norwegian Exporters Index week 31 was up +1.40%, +1.01 NOK to stand at 73.26 NOK FCA Oslo Week ending Thursday vs previous Thursday.
The NOK remained flat ending at 9.87 to the Euro over the period Thursday to Thursday -0.01 NOK or 0.10%. The Fish Pool future August was down -1.00 NOK at 72.25 NOK.
After the volatility and price drops of the last few weeks, the market found its equilibrium this week, with exporters offered prices set at just over 73 NOK. Prices popped up slightly on the open at 72.99 or 1% higher and maintained just over 73.50 NOK for the rest of the week save for Thursday which gave back 0.50 of a NOK. EURNOK finished unchanged, although gave back a little intra week after last weeks' strength. Next week prices are set to remain around these levels, most fish is with the big integrated companies with some more volume to come through. Maybe stronger demand for 5/6 fish, with potential for a slight softening in price later in the week. As usual, we will see…
David Nye's analysis for a Technical viewpoint will be published on Monday.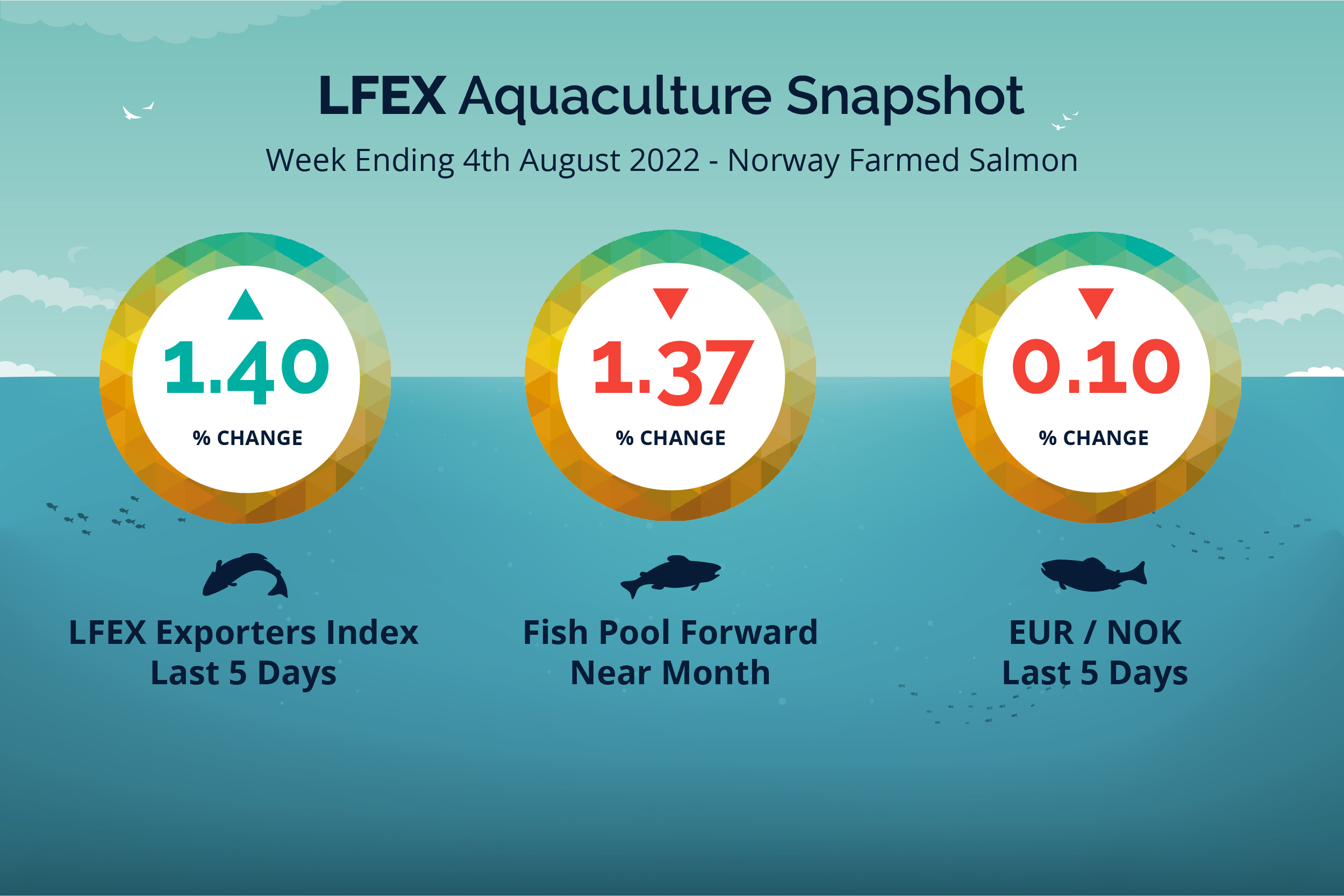 Market Data (Click Each to Expand)
| | | | |
| --- | --- | --- | --- |
| LFEX Prices | FX Rates | LFEX Indicative Exporter Prices (4 Week) | EUR / NOK FX Rate (4 Week) |
Did You Know?
Using the RFQ function on the LFEX you can work days, weeks or even months ahead on the platform to portray interest and find counter interest for your needs.
If you need volume for a promotion for example for a certain week and want to secure inventory and lock in a price we can help secure that fish. You can lock in your full specification requirements and delivery dates that you need.
FAQ's
Q. After I have executed transactions on the platform can I access documentation from this order?
A. By executing on the platform you have a confirmed transaction between you and your counterparty. Full details of this are immediately available in real-time. The system also allows you to access documentation flow around the order, whether it is invoices, specifications, logistics etc it is all available to both parties the instant they are uploaded / updated.