The London Fish Exchange
Data / Market Insight / News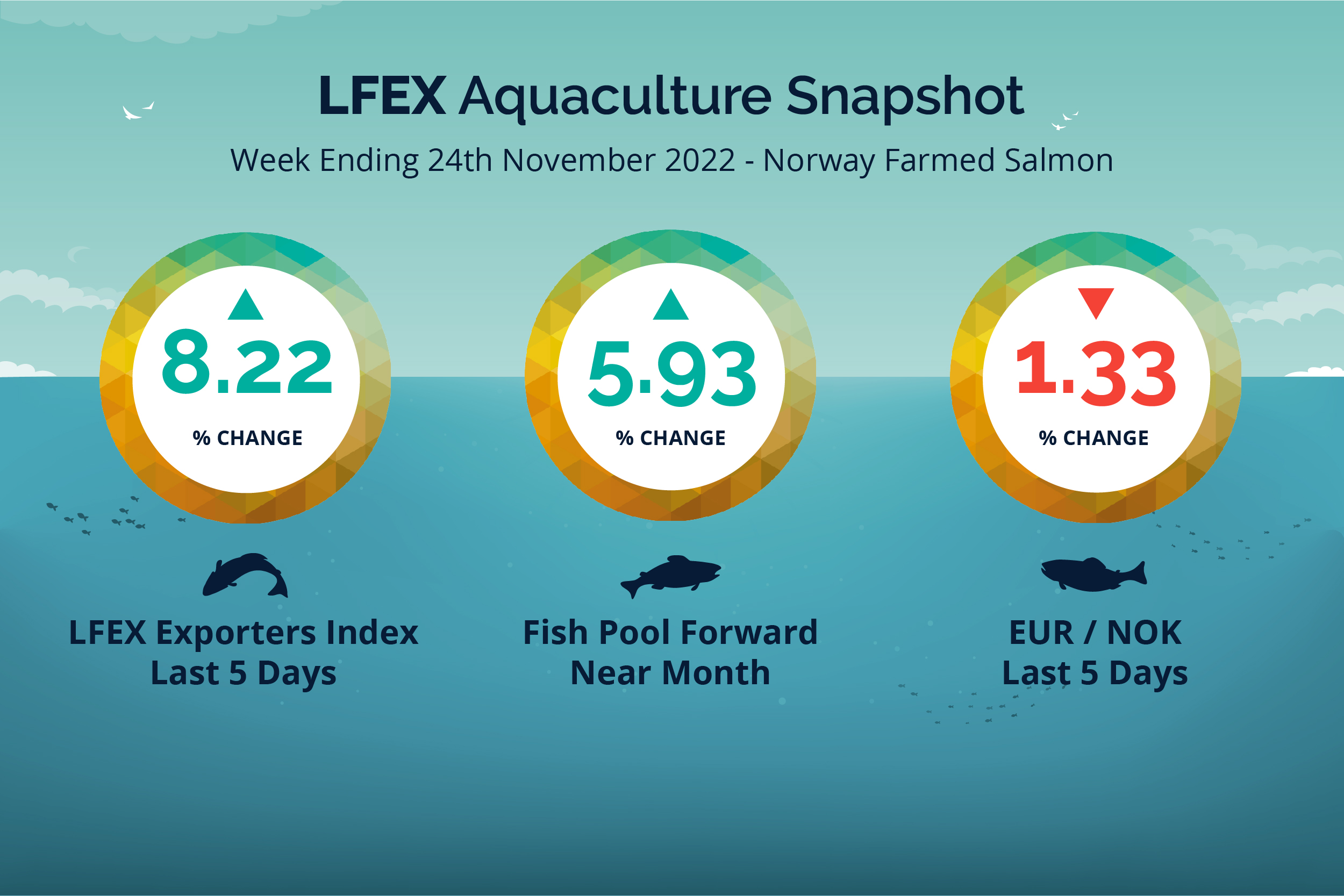 LFEX European Aquaculture Snapshot to 24th November, 2022
Published: 25th November 2022

This Article was Written by: John Ersser
---
The LFEX Norwegian Exporters Index week 47 was up +8.22%, +6.19 NOK to stand at 81.45 NOK FCA Oslo Week ending Thursday vs previous Thursday.
The NOK ended lower over the week ending at 10.35 to the Euro over the period Thursday to Thursday -0.14 NOK or -1.33%. The Fish Pool future November was reported up at 71.5 NOK +4.0 NOK with December showing 81 NOK.
Prices continued their rise this week as expected with a reducing supply, and also catching up from the prior week where fish ran out (despite still large volumes going through – 22,962 tons in week 46). The move up however was priced in at the beginning of the week and the market was offered at 82.18 on the Friday a jump of 6.92 NOK or +9.18% off the previous close. This was the peak and levels remained around this pricing with Monday showing 81.23, Tuesday 81.48 a slight drop on Wednesday down nearly at NOK at 80.64 before finishing back at the 81.45 level. Expectations for week 48 are looking pretty consistent at the same price levels, there is talk of less fish but the current level is workable for buyers. If there is a lot less fish pricing will move up but not expected. There is however a large 10 NOK spread between 3/4s and 5/6s and offers around for 3/4 sized fish. As usual we will see…
David Nye's analysis for a Technical viewpoint will be published on Monday.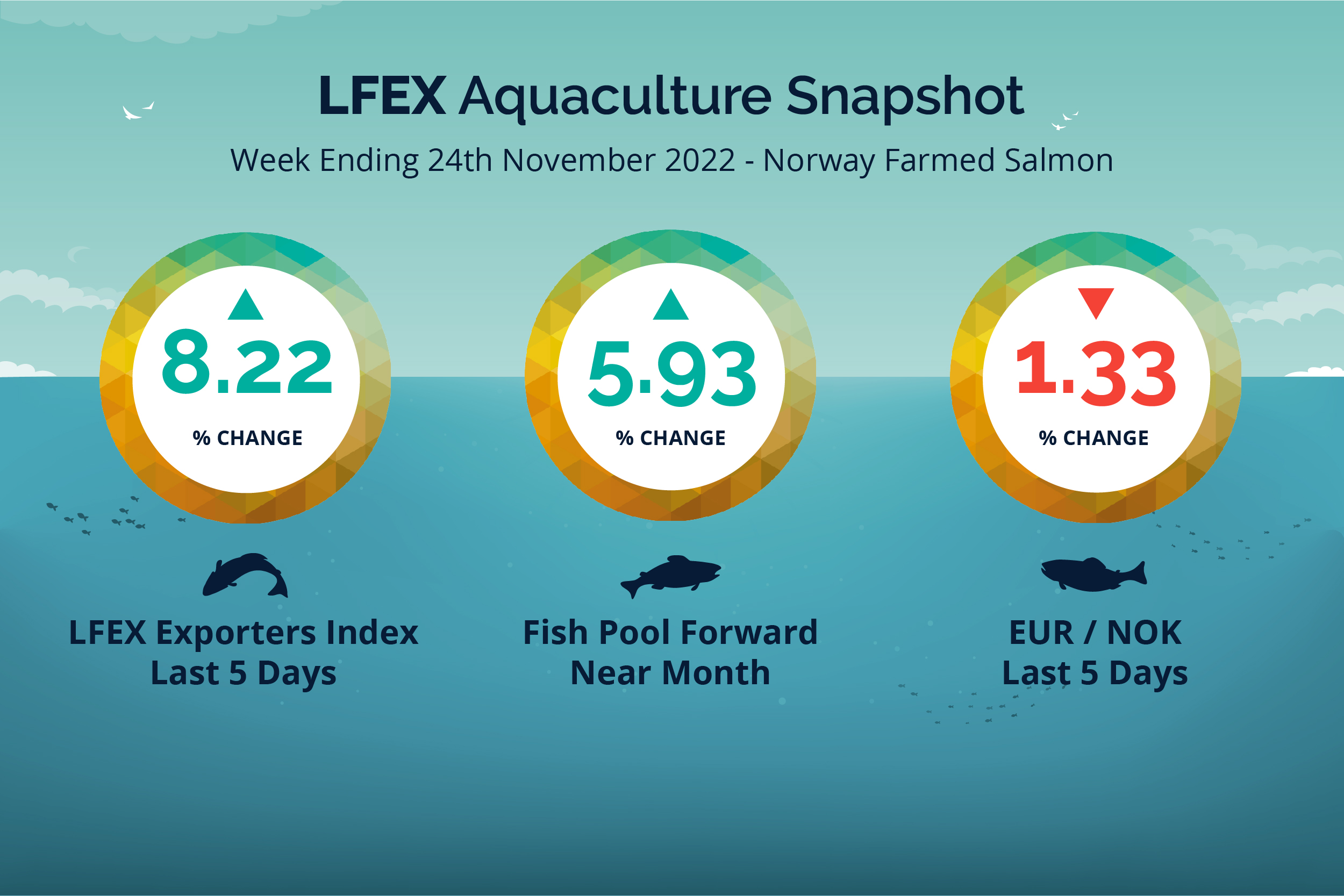 Market Data (Click Each to Expand)
| | | | |
| --- | --- | --- | --- |
| LFEX Prices | FX Rates | LFEX Indicative Exporter Prices (4 Week) | EUR / NOK FX Rate (4 Week) |
Did You Know?
We know from experience that one of the best ways to handle upward price volatility is to get connected to as many sellers as possible, as quickly as possible, and give yourself the optimal chance to secure a price and inventory.
If you have to trade, it will get you the best price at the time you can secure.
FAQ's
Q. Can I communicate in a different language on the platform?
A. The chat service supports multilanguage / characters meaning as long as users have the necessary input keyboard they can communicate in any language they chose – including helpful emojis.