The London Fish Exchange
Data / Market Insight / News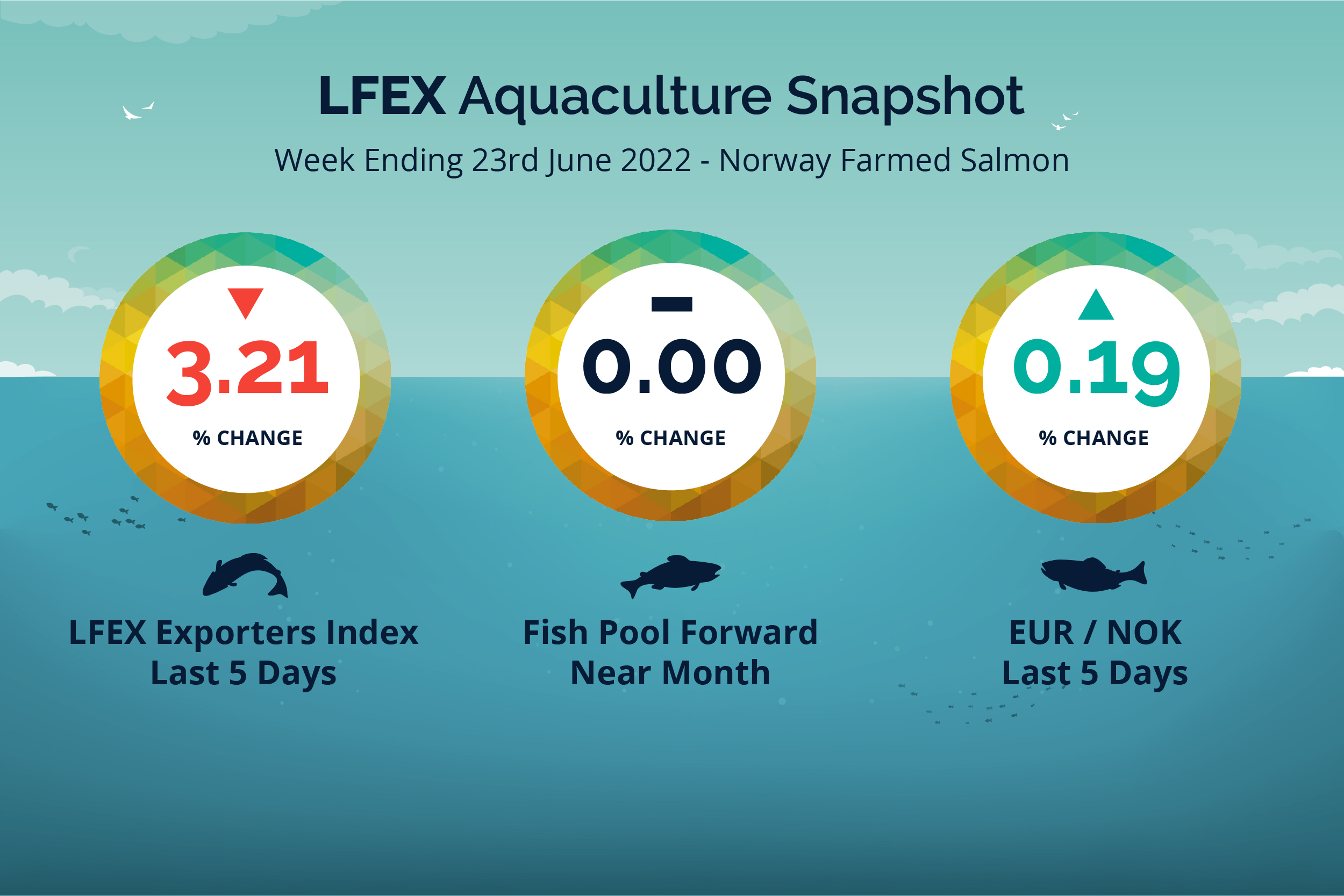 LFEX European Aquaculture Snapshot to 23rd June, 2022
Published: 24th June 2022

This Article was Written by: John Ersser
---
The LFEX Norwegian Exporters index was down -3.21%, -3.40 NOK to stand at 102.63 NOK FCA Oslo Week ending Thursday vs previous Thursday.
The NOK was overall flat at 10.48 to the Euro over the period Thursday to Thursday +0.02 or 0.19%. The Fish Pool future June was no change at 104.0 NOK July showing 88.8 NOK.
Trend wise this week was a repeat of last weeks' pattern, and although prices ended up down for the week there was significant intra week volatility. Friday pricing saw an increase over the previous week to 108.7 NOK from the 106.3 NOK close, or over 2.2%. Prices ticking up to the week high of 109.97 NOK on Monday, or over 3.4% from the previous week. Prices then slid back to finish at 102.63 – a 6.6% drop. There was some availability this week and demand remaining flat. Cheaper Scottish fish into Europe was also a factor. Views of a gradual warming will produce more fish with a flat to slow softening of pricing over the short to medium term, but prices to remain historically high and demand fairly flat at these levels. As the holiday season approaches a lot bigger volumes aren't expected.
David Nye's analysis for a Technical viewpoint will be published on Monday.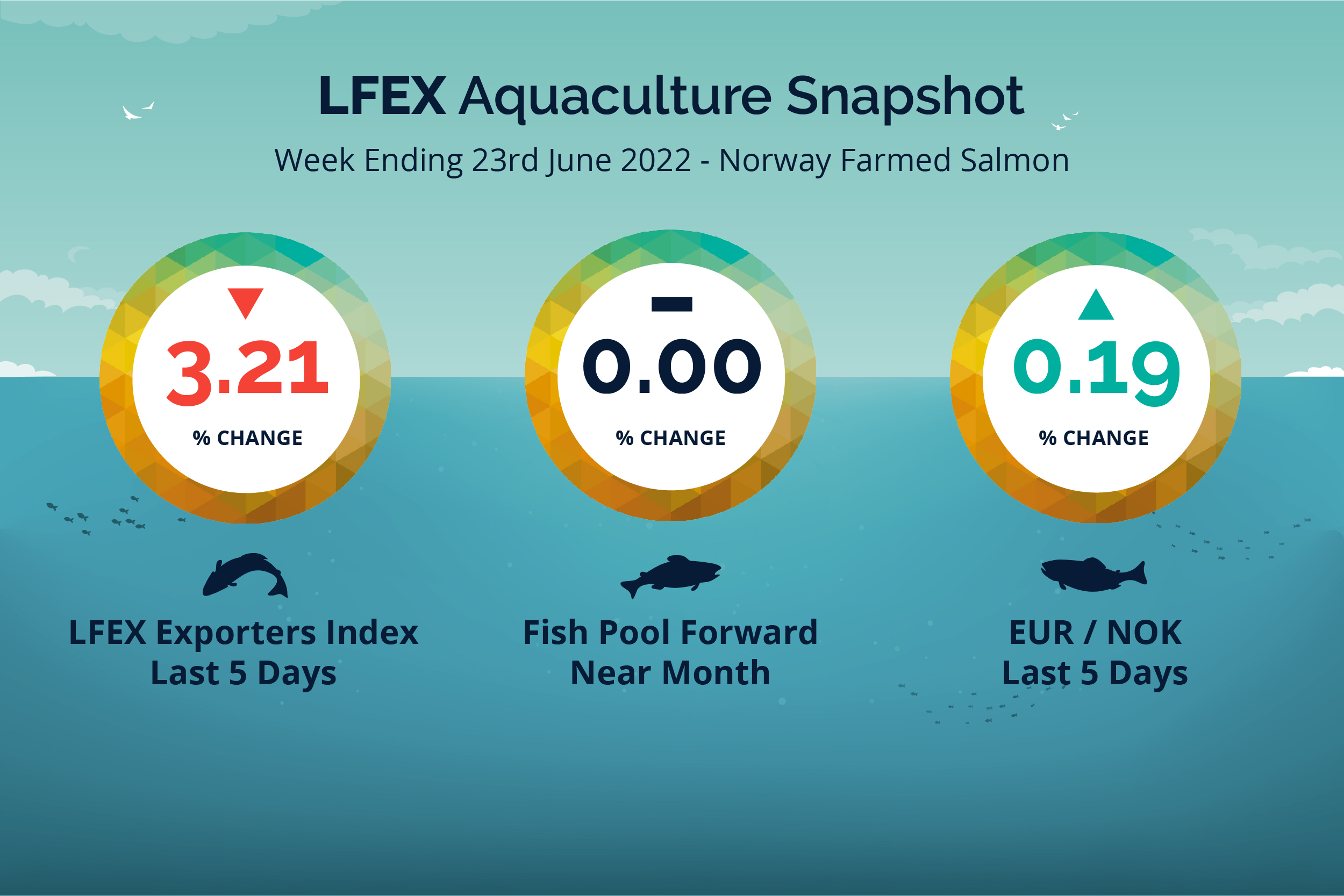 Market Data (Click Each to Expand)
| | | | |
| --- | --- | --- | --- |
| LFEX Prices | FX Rates | LFEX Indicative Exporter Prices (4 Week) | EUR / NOK FX Rate (4 Week) |
Did You Know?
You can place orders or RFQ's on the system for an hour, a week, 2 weeks or longer, or any time period you want, allowing you to match your orders with your business demands.
It also means you can for example put out offers for available frozen inventory, and update prices as often as you want against this.
FAQ's
Q. I want to track the business I do with specific counterparties how can I do this?
A. The system saves all your and your counterparties activity on the system. We give you the tools to then sort and manage this data yourself. If you want to find trades with just one counterparty this is easily achieved, as well as any pricing/data, or documentation against these trades. It's a super flexible real-time system to get you the information and data you need, when you need it.