The London Fish Exchange
Data / Market Insight / News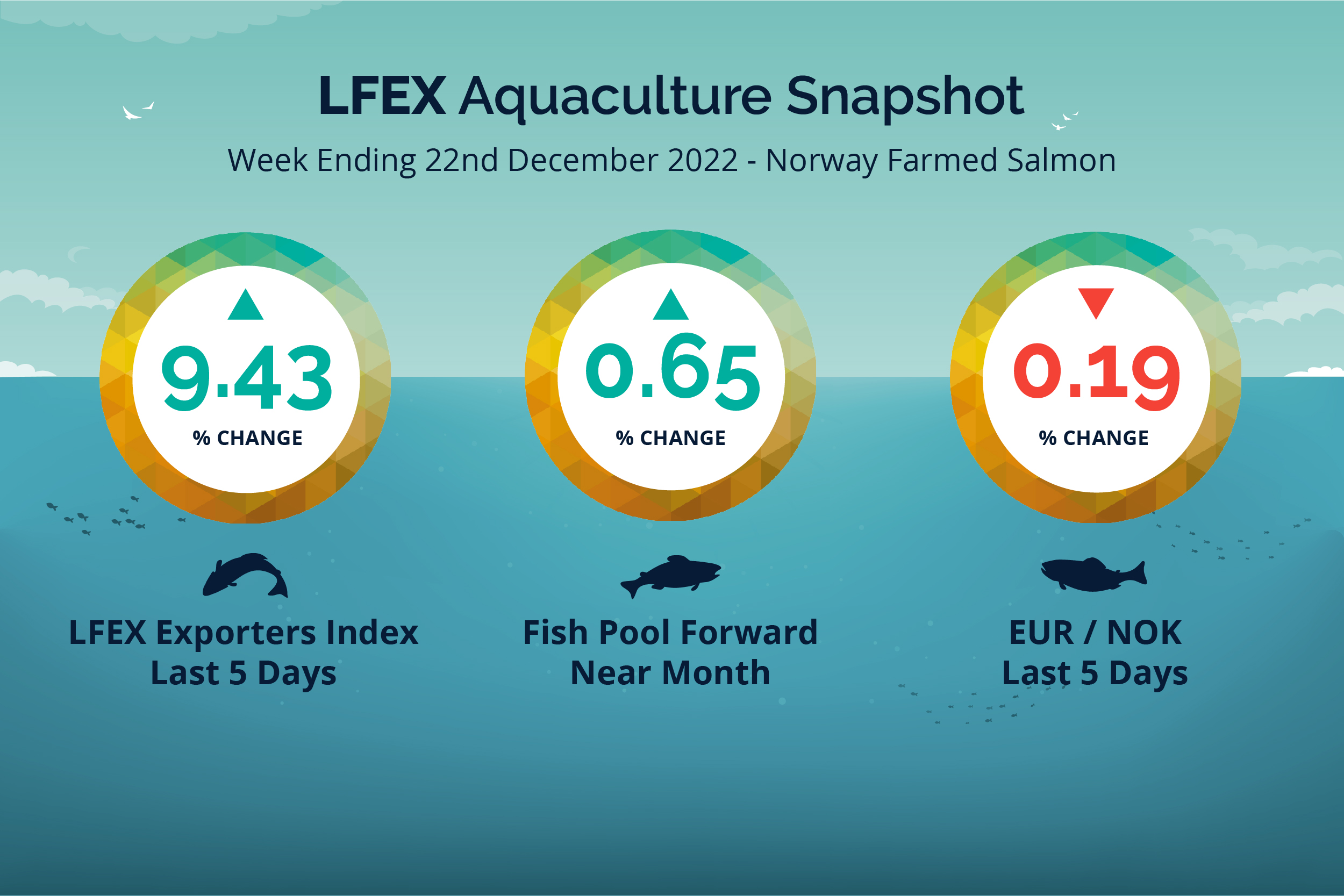 LFEX European Aquaculture Snapshot to 22nd December, 2022
Published: 23rd December 2022

This Article was Written by: John Ersser
---
The LFEX Norwegian Exporters Index Week 51 was up +9.43 %, +6.95 NOK to stand at 80.68 NOK FCA Oslo Week ending Thursday vs previous Thursday.
The NOK ended flat over the week ending at 10.39 to the Euro over the period Thursday to Thursday -0.02 NOK or -0.19%. The Fish Pool future December was reported up slightly +0.50 NOK at 77.5 NOK with Jan 23 showing 91.35.
What a difference a week makes. A complete rebound to finish the week almost perfectly mirroring the dive of the previous week. Prices held / nudged up at the week open at 74.41 NOK +0.68 NOK / 0.92% and remained in a balance for much of the week, with Monday seeing 74.40 NOK and Tuesday 74.86. Wednesday however saw prices jump nearly 5 NOK to 79.81 NOK and Thursday closed the week out at 80.68 NOK. While a full working week before Christmas, many farmers only harvested Monday to Wednesday creating a shortage in the market and pushing prices sharply higher. Next week is a short week and supply is expected to be limited with expectations of higher prices in the region on 86NOK / 8.50 EUR. As usual we will see…
We wish everyone our very best compliments of the season.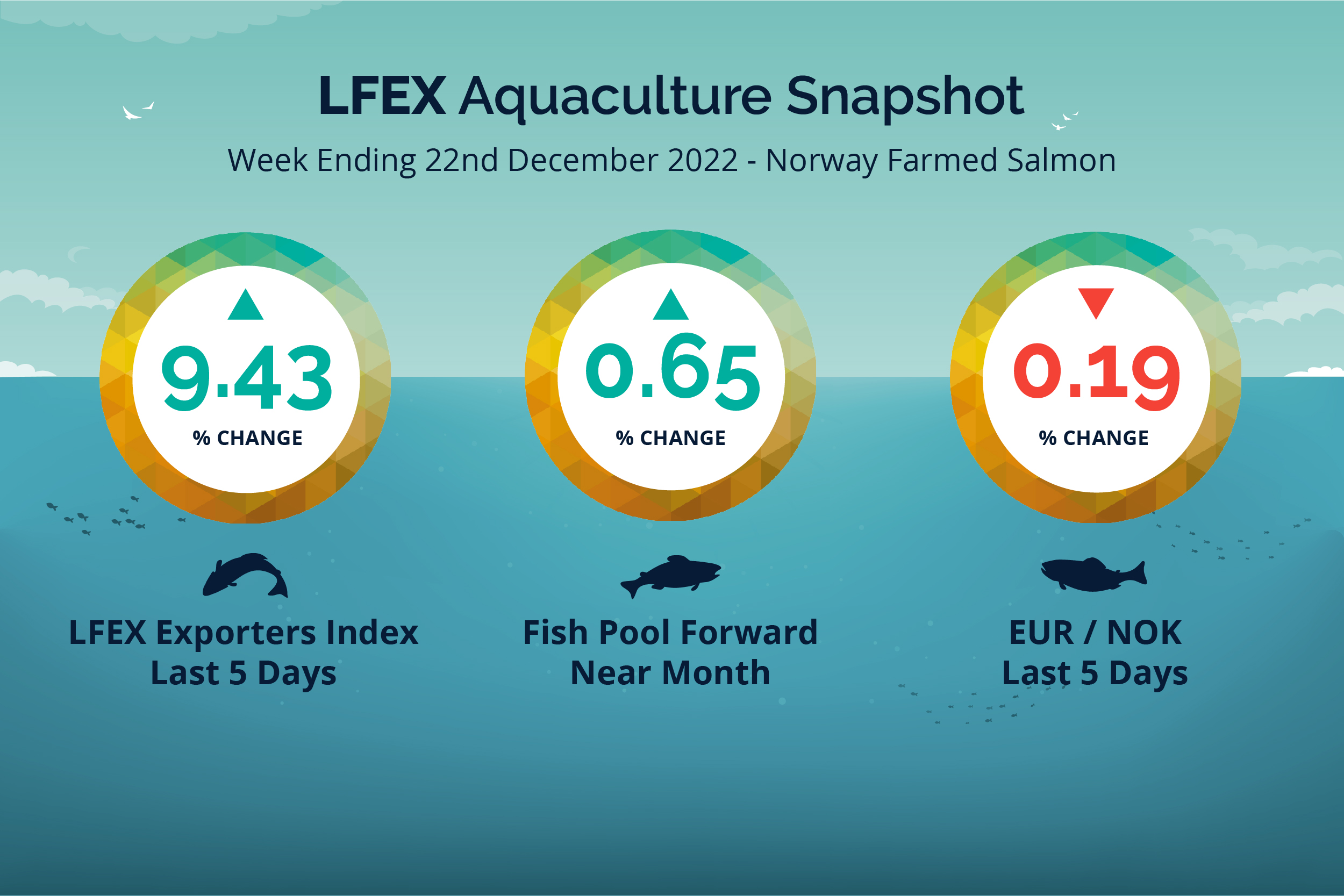 Market Data (Click Each to Expand)
| | | | |
| --- | --- | --- | --- |
| LFEX Prices | FX Rates | LFEX Indicative Exporter Prices (4 Week) | EUR / NOK FX Rate (4 Week) |
Did You Know?
As a business manager you can get an overview of activity in moments.
You can see all the order and trade histories with ease on the platform. See who the biggest counterparties are and discover who is buying / selling at optimal prices. By identifying who those companies are, you can focus more on those companies and you can reduce supply shock exposure. All trade history and data is at your fingertips.
FAQ's
Q. Can I let different people from my company use the platform and share information?
A. The answer is yes, we can set the system up to be able to see all offers or trades going through the system and allow multiple users access to this information in real-time. This helps build a picture of sales / purchases and pricing across the business and facilitates teams work and optimisation of the selling / buying process, as well as giving logistics and finance real-time information.