The London Fish Exchange
Data / Market Insight / News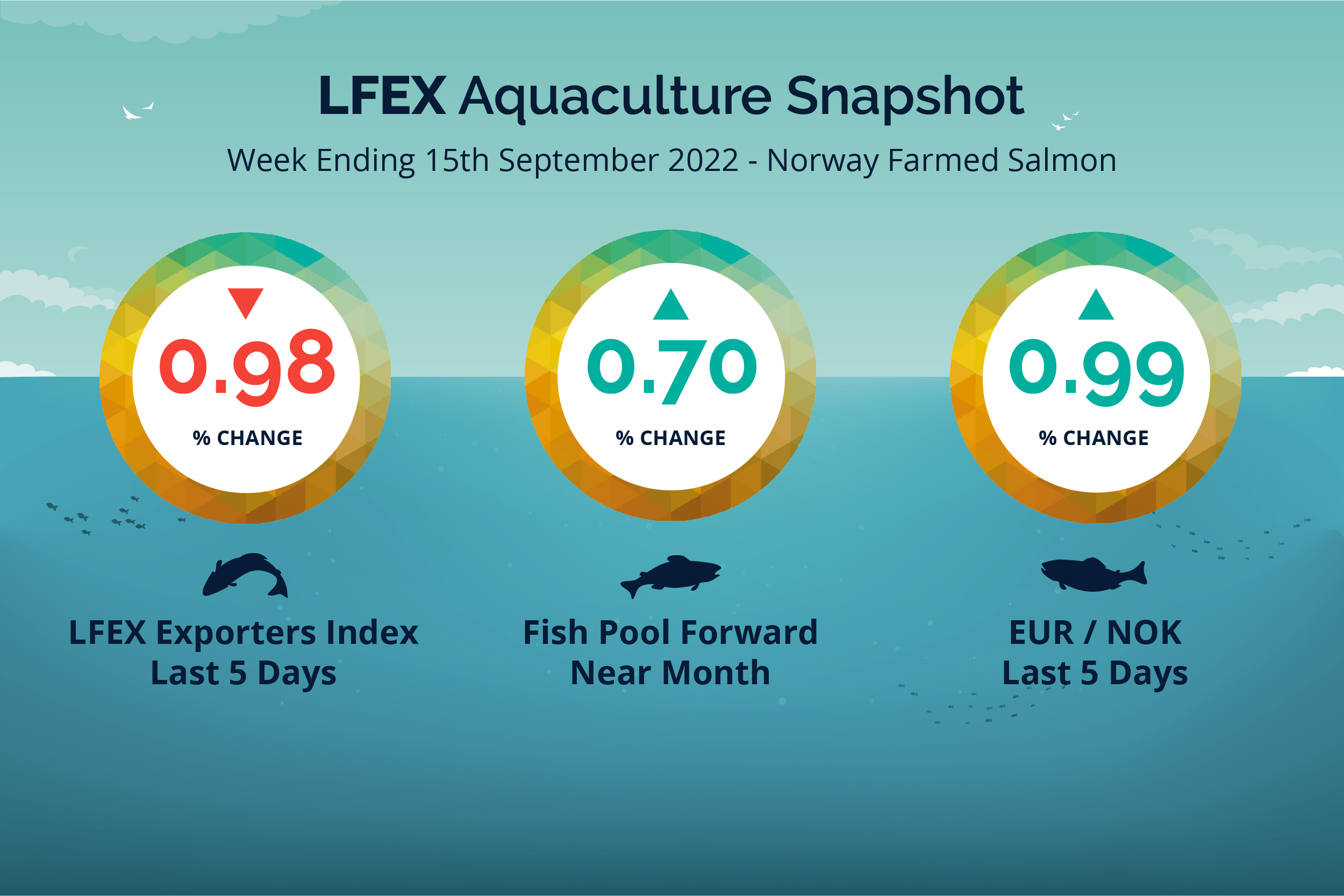 LFEX European Aquaculture Snapshot to 15th September, 2022
Published: 16th September 2022

This Article was Written by: John Ersser
---
The LFEX Norwegian Exporters Index week 37 was down -0.98%, -0.62 NOK to stand at 62.55 NOK FCA Oslo Week ending Thursday vs previous Thursday.
The NOK was up ending at 10.11 to the Euro over the period Thursday to Thursday +0.07 NOK or +0.70 %. The Fish Pool future September was up +0.60 NOK at 61.00 NOK.
A very consistent week for pricing. The market opened pushed slightly higher at 64.25 NOK up 1.08 NOK or 1.71% with pricing generally in-line with market expectations. Pricing then remained around this level, (if anything experiencing a very slight softening) over the week Monday through Wednesday at 63.95, 63.64 and 62.56 NOK respectively, with Thursday price mirroring Wednesday at 62.55. Export volumes for week 36 were circa 25,000 tons and volumes would have been around this level. There is good supply with no shortage of fish and the market seems to have found a balance between supply and what the market is prepared to pay. Expectation for pricing around similar levels for next week. As usual we will see…
David Nye's analysis for a Technical viewpoint will be published on Monday.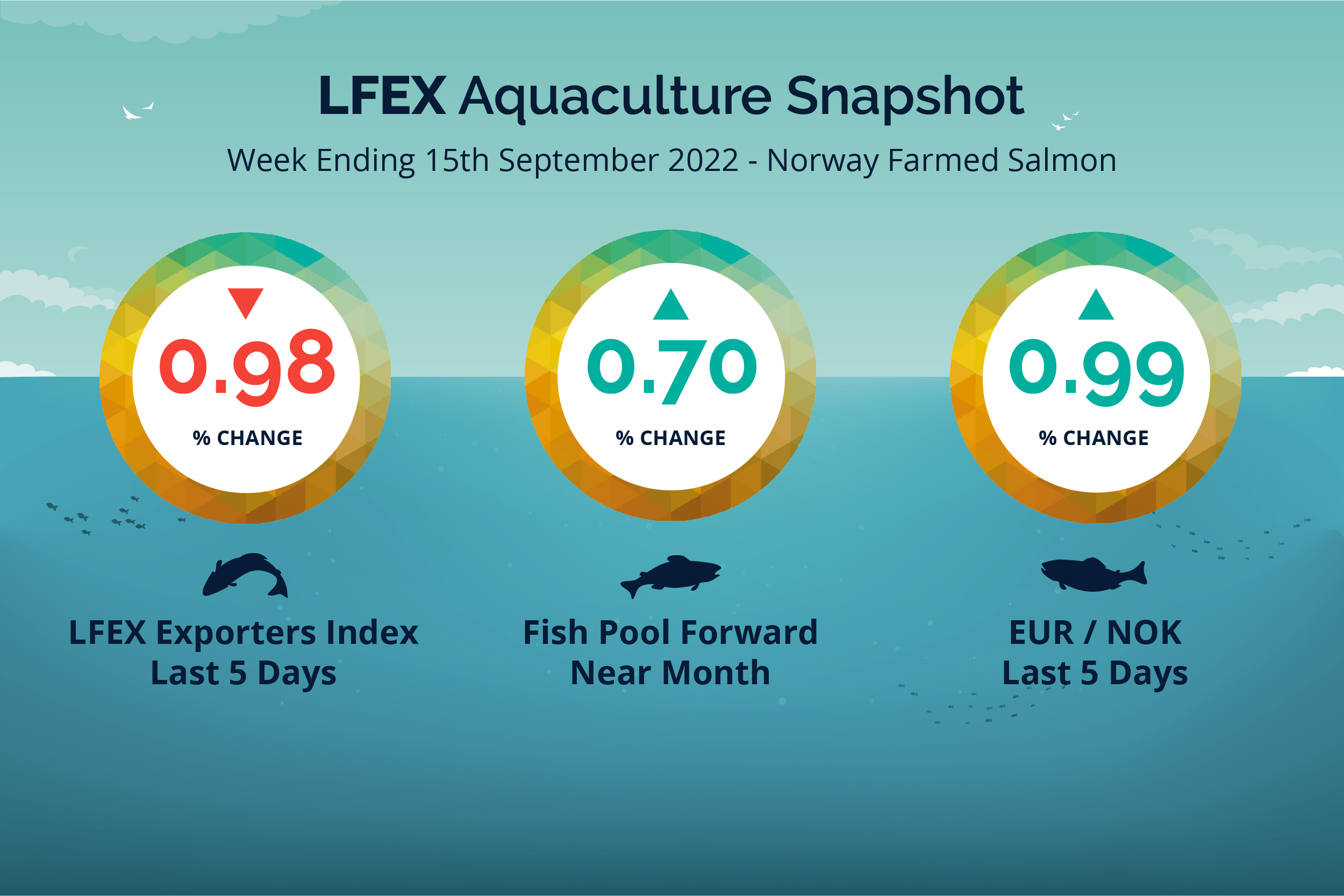 Market Data (Click Each to Expand)
| | | | |
| --- | --- | --- | --- |
| LFEX Prices | FX Rates | LFEX Indicative Exporter Prices (4 Week) | EUR / NOK FX Rate (4 Week) |
Did You Know?
The salmon market trades fundamentally like every other commodity market? We have seen and continue to see significant volatility in many agricultural commodities.
Markets and platforms help both buyers and sellers, in periods of high or low volumes find price levels and trading partners, and provide the mechanism to connect, engage, and execute. Because markets are fluid and supply and demand ebb and flow it pays to be connected, present and involved.
FAQ's
Q. Can I arrange contracts on the LFEX?
A. One of the many features of the LFEX platform is the ability to handle contracts between parties. Buyers can put out their requests and receive offers for contracts for any time period and dates. The system is highly flexible allowing you to define (different) deliveries requirements within the contract period ensuring you can perfectly arrange and manage your future orders.