The London Fish Exchange
Data / Market Insight / News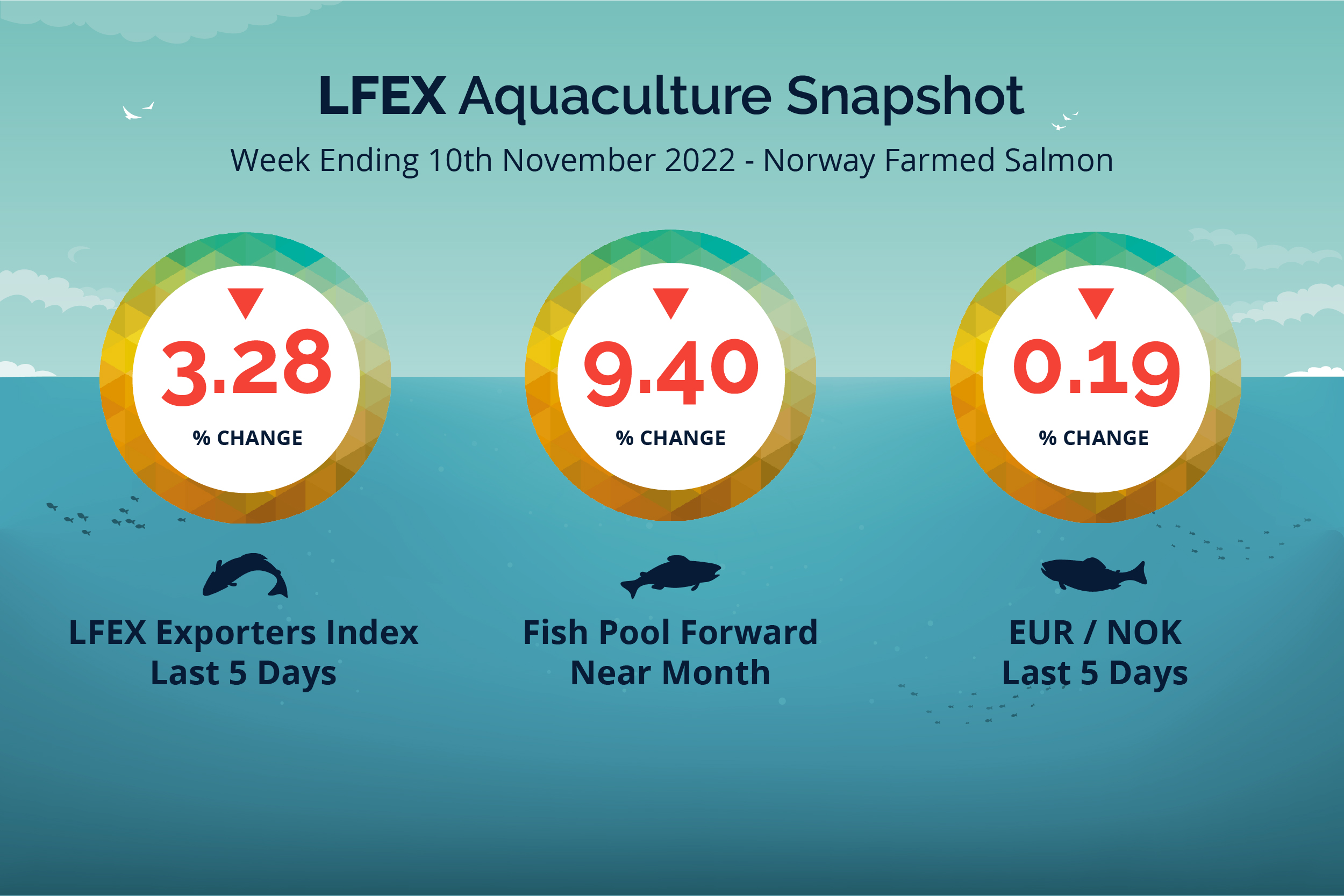 LFEX European Aquaculture Snapshot to 10th November, 2022
Published: 11th November 2022

This Article was Written by: John Ersser
---
The LFEX Norwegian Exporters Index week 45 was down -3.28%, -2.18 NOK to stand at 64.36 NOK FCA Oslo Week ending Thursday vs previous Thursday.
The NOK ended flat over the week ending at 10.37 to the Euro over the period Thursday to Thursday -0.02 NOK or -0.19%. The Fish Pool future November was down -7.00 NOK at 67.5 NOK down 9.40%.
Prices continued to be soft as expected during the week, with pricing playing out between buyers hopes and sellers expectations. Sellers failed to push the price higher with Friday opening just about flat at 66.58 NOK up +0.04 NOK or 0.06% on the previous Thursday, by Monday a further half a NOK had been given up at 66.01 where prices were reasonably settled, with 65.94 for Tuesday. Wednesday lost over a NOK and the weakness continued into Thursday. Friday is a holiday in a lot of Europe. While demand isn't low, it isn't high enough to have stopped prices from falling last week. EURNOK was whippy during the week dropping 1.45% before bouncing back. A lot going on in the week with the NRS deal closing and Leroy shedding processing staff and a dried-up contracts market. Next week is a full week and we'll see what this means for demand. If demand and volumes remain as current then so will pricing, however more demand and concerns of some bad weather that may affect harvesting would provide support for pricing. As usual we will see…
David Nye's analysis for a Technical viewpoint will be published on Monday.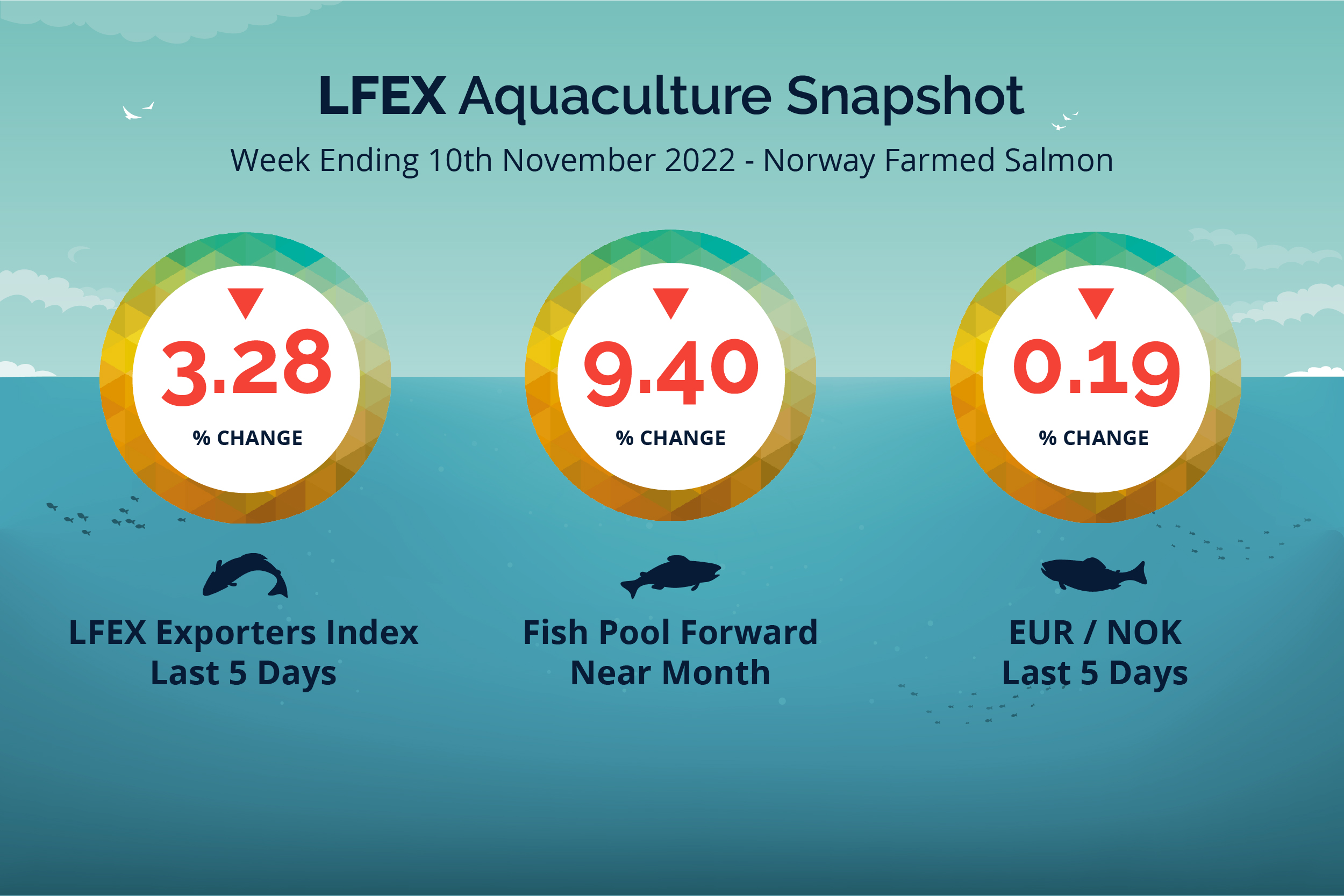 Market Data (Click Each to Expand)
| | | | |
| --- | --- | --- | --- |
| LFEX Prices | FX Rates | LFEX Indicative Exporter Prices (4 Week) | EUR / NOK FX Rate (4 Week) |
Did You Know?
In Norway the recent newly proposed ground rent taxation has caused the contracts market to dry up.
This is having an impact on both the producer's planning and processing businesses and also on buyers unable to secure longer term commitments. This means a switch to Spot business and LFEX if perfectly placed to help both sides of the market find prices, offers and orders and help keep the market moving efficiently.
FAQ's
Q. Can I create a unique client list to show prices or specific requests for prices?
A. Yes the LFEX systems flexibility allows users to show interest to one counterpart, all counterparties or a specific group of counterparties that you chose. The system is built to be as flexible as possible, replicating real world processes, but automating them making it much more efficient.