The London Fish Exchange
Data / Market Insight / News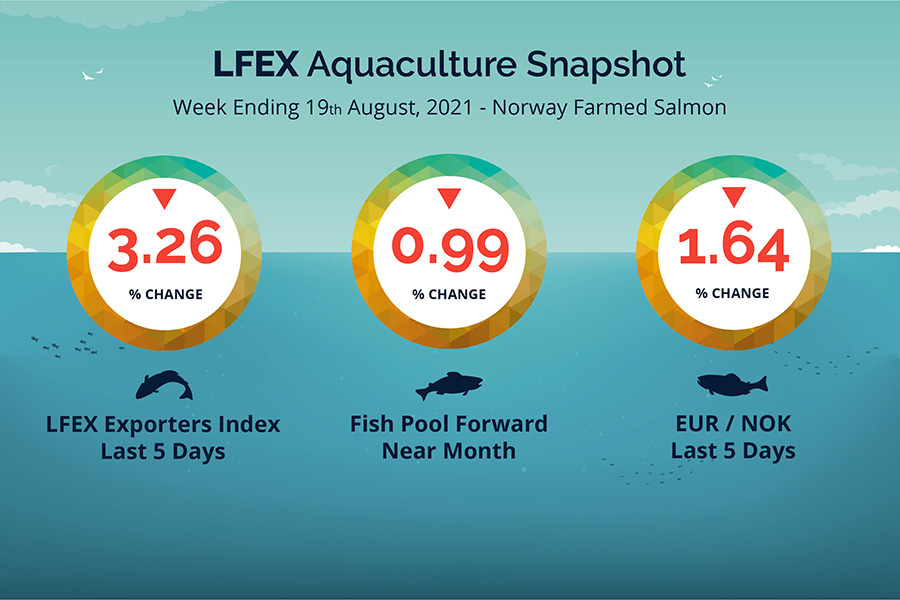 LFEX European Aquaculture Snapshot – 19th August, 2021
Published: 20th August 2021

This Article was Written by: John Ersser
---
Market Insight – Europe
The LFEX Norwegian Exporters price was down -1.77 NOK at 52.59 over the week 33 ending Thursday.
The NOK weakened versus Euro down 0.17 to 10.55 and the Fishpool future August fell -0.55 to 55.20 over the same period. European summer holidays dampens demand along with increased seasonal supply.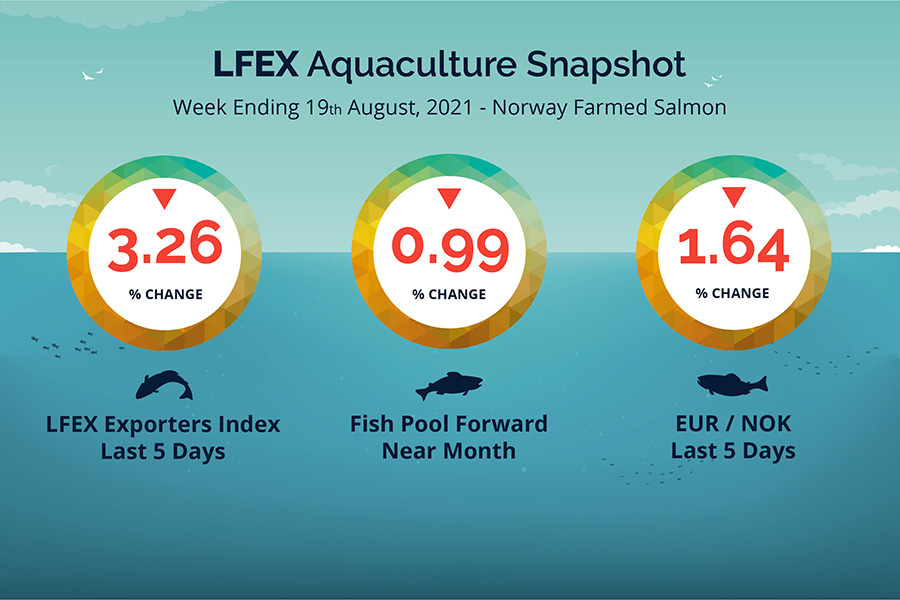 Market Data (Click Each to Expand)
| | | | |
| --- | --- | --- | --- |
| LFEX Prices | FX Rates | LFEX Indicative Exporter Prices (4 Week) | EUR / NOK FX Rate (4 Week) |
Prices Ending 19th August, 2021
Did You Know?
The LFEX RFQ/Order Ticket. Our platform is feature-rich with lots of tools to help both buyers and sellers in their business. The LFEX RFQ/Order Ticket offers from the simplest offer/order though to complex multi-parameter orders.
Users can set up default tickets meaning even complex orders/requests can be created and dispatched in seconds, securely and private.
FAQ's
Q. How does it help with pricing for buyers?
A. Using technology as a tool helps stream-line the process to get to the optimal price for buyers. By combining the ability to get immediate pricing from sellers, the ability to compare these prices and ultimately against a market price, buyers will be in a good position to make purchasing decisions knowing that they are trading at the right price – which is good news for everyone in the industry.